City & Guilds auditors praise unique drainage course
08 August 2016
City & Guilds has re-accredited Lanes Group plc's unique drainage engineer's course while praising it for setting high standards and for the quality of its teaching materials after the recent audit.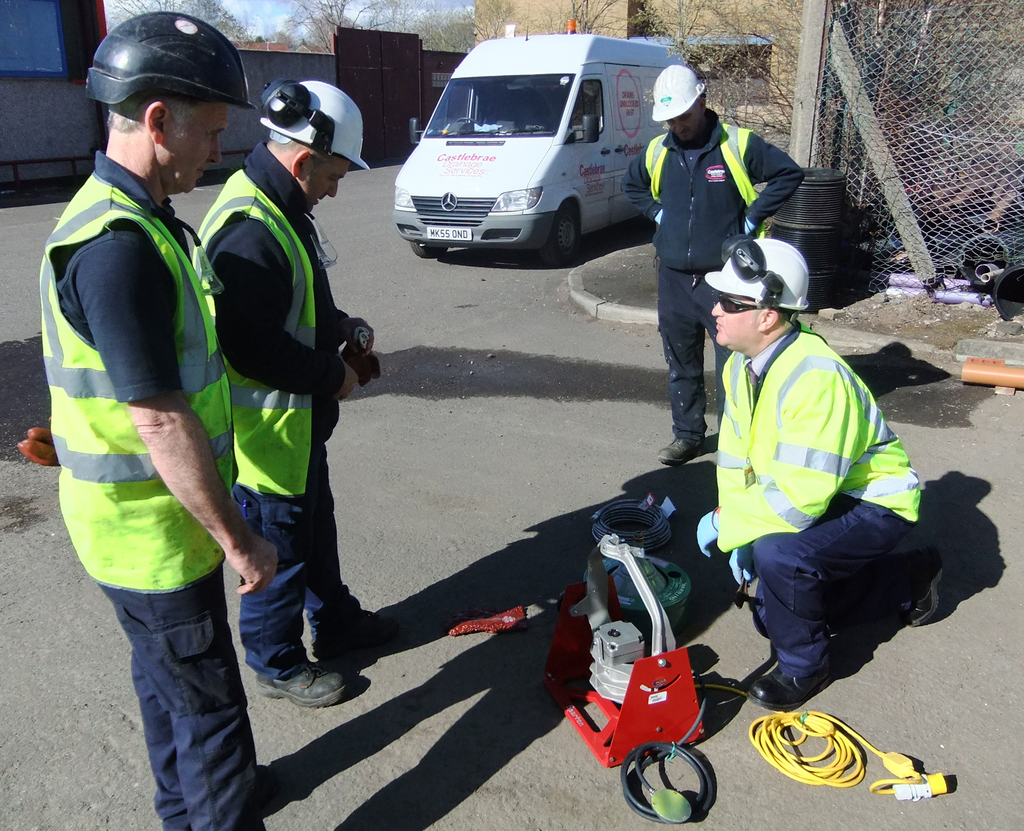 The City & Guilds course, the only one of its kind in the UK, is designed to ensure Lanes Group drainage engineers achieve a uniform and verifiable standard in blockage engineering across all depots.
In the re-accreditation audit report, Lanes Group was praised for the rigour of its management controls, the quality of its course materials and the "very effective" feedback system for capturing ideas from candidates.
Paul McParland, Health, Safety, Quality and Environment Manager for Lanes Group, said: "The re-accreditation process was very positive and confirmed that our approach to drainage engineer education and training is correct.
"We are continuing to build our City & Guilds education programme, with a commitment to carrying out eight courses in the next 12 months. This training gives our teams a recognised qualification and additional confidence that they have the know-how and capability to work to a high and safe standard."
The City & Guilds auditor was particularly impressed with the rigorous approach to testing that that skills have been learned during the two-day course which includes classroom, practical education and field inspections.
Paul MacParland explained: "Candidates have to pass three tests to gain their qualification. They have to achieve a high pass mark. Also, for five key questions, focussed mainly on health and safety, it is mandatory that they get the right answers. Finally, the practical application of what candidates have learned is tested later in the field."
This third element is done during one of the regular safety inspections Lanes Group managers carry out at work sites. They use the SHE digital health and safety app to assess and record the performance of City & Guilds candidates, measuring them against set standards.
Lanes Group is now planning to expand its City & Guilds education programme, launched in 2013, by adding a new course for CCTV drainage survey engineers.
Blockage engineers who pass the current course receive a certificate, plus a Lanes Group identity card, with the course details on it, which they can show to clients in the field to assure them of their skills attainment.
It is part of Lanes Group's strategy to develop and retain a highly-qualified and motivated workforce, resulting in better customer service, enhanced business efficiencies and greater productivity.
www.lanesfordrains.co.uk
OTHER ARTICLES IN THIS SECTION