ARTICLE
Ensuring health and safety in odd jobs
05 July 2016
Doing odd jobs around the office can be a dangerous business.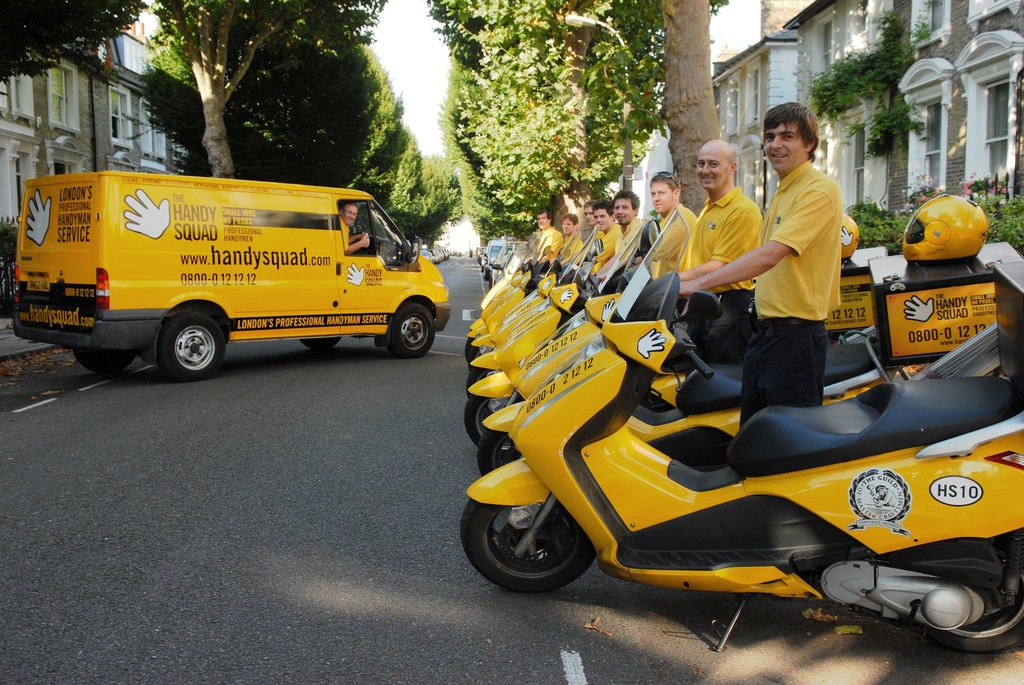 From personal injury to wrecking the place, the potential for disaster is enormous, unless you're careful to follow health and safety guidelines.
By far the safest option is to get in trained and experienced professionals. North London handyman services from Handy Squad range from carpentry and decorating to plumbing and electrical work, all carried out with comprehensive attention to health and safety.
Electrical and plumbing work
Perhaps the most obviously hazardous types of job, electrical and plumbing work are areas in which handymen from the Handy Squad are trained and qualified. Besides the personal risk of working with exposed wiring or water-pipes, carelessness could cause a fire or flood. Handy Sqaud take every precaution, as well as providing the specialist equipment to ensure there won't be an accident.
Electrical work Handy Squad offers includes either installing or replacing switches, circuits and power points. It also finds and repairs faults. Plumbing services include installing, repairing or replacing taps, pipes or radiators.
Decorating
Most accidents in DIY decorating come from misuse of ladders — either failing to secure the ladder or reaching from an inappropriate position — or else dropping unsecured equipment. Anyone underneath an object falling from height can be seriously injured or even killed.
Handy Squad's handymen take both their own and everyone else's safety extremely seriously. Whether they're painting, wallpapering or filling cracks, everything's done with full attention to health and safety.
Carpentry
The use of power tools such as saws is an obvious risk in carpentry, but too much wood-dust in the air can be both toxic and flammable.
Our handymen can replace floor-boards, construct partition walls, hang doors and create shelving, among many other jobs. They not only have gloves, goggles and other safety equipment to protect themselves, but they also know how to minimise risk to others, such as only sawing in a well-ventilated space.
Office safety
Handy Squad specialises in office maintenance. An office can be a minefield of dangers, and Handy Squad's handymen can pick up on risks and put them right, such as Portable Appliance Testing (PAT) and tidying away loose wires, as well as carrying out everyday repair work.
Call the professionals
Whether you want jobs done at home or in a work-place, it's always safer to use professionals, Handy Squad says. It adds that using its services will give you the peace of mind that comes from knowing that all health and safety concerns have been planned for.
OTHER ARTICLES IN THIS SECTION