ARTICLE
'All in one' devices
30 November 2015
Working with Mercer Street Technology, Arco has launched a range of lone worker/man-down devices.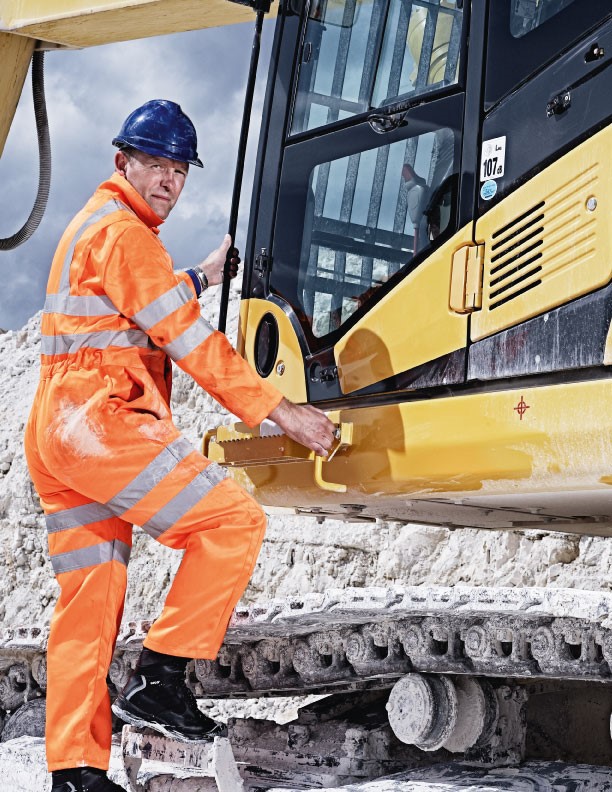 Most importantly, all devices supplied by Arco meet the BS8484 standard for lone working making them some of the most robust solutions on the market.
When speaking with customers, Arco identified a strong need for an 'all in one' device, replacing the need for workers to carry multiple technologies around with them. To address this, Arco now stocks the new Ranger lone worker/ man down device which is a fully ruggedised phone with in-built RF radio. Waterproof and dust proof, this device utilises PTT-push to talk technology, which provides the ability to make encrypted "one to one" or "one to many" calls globally over the GPS network. If incapacitated, workers can activate a SOS/Panic Button which sends an alert to the organisation's control centre with GPS coordinates and their google map location.
A feature particularly well suited to workers accessing multiple sites is the Geo-Fencing function which monitors entry and exit from site, alerting a workers' superiors to any unauthorised entry or exit from any site or area.
A simpler device that could be allocated to workers as and when required is the new Pearl+ mobile. A powerful GSM/GPS/Wi-Fi safety phone, fully unlocked to any network provider, the Pearl device uses a standard sim card with GPS/GPRS and has the facility to pre-set four numbers onto the device for call purposes. If a worker is in distress, they can quickly press the SOS button to get help. The Pearl+ will then send their details to their chosen control room or contact. The Pearl+ is also equipped with a Fall Sensor which immediately sends out an alert information in case of a 'man down' situation.
For workers that are located in more hazardous areas, the new ATEX smartphone is suitable; this ultra-rugged device is claimed to be the most powerful intrinsically safe smartphone available, with Android 4.4 and 4G LTE connectivity. The ATEX, which links to cloud-based monitoring platform Mytraq, also features a touch screen which is readable in direct sunlight and has been designed so that it can be used with dirty or wet work gloves.
The Mytraq Lone Working Monitoring Platform has been created to connect the Pearl+, Ranger and ATEX smartphone quickly and easily to the monitoring and alerts system. This allows workers to set up safety zones as site maps, can be uploaded for a detailed view of the premises and workers can also track and trace devices using GPRS or GSM networks, which shows distance travelled, locations, speeds and alerts to excessive speeds.
To meet industry demand for shareable data, both solutions are cloud-based for monitoring and information retrieval so employers can access the platform from anywhere in the world with internet connectivity. From the platform you can access user information, present location, history of location/movement and also updated selected user and tracking parameters.
OTHER ARTICLES IN THIS SECTION