ARTICLE
New JSPCheck RFID
09 November 2015
JSP has launched a system to inspect and keep track of its height safety equipment, giving a company complete control of its assets and allowing it to quickly cost out jobs, take inventories, prevent loss and comply with safety regulations.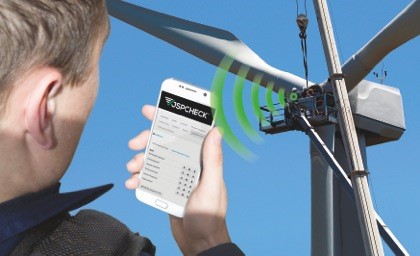 JSPCheck uses radio wave technology designed for use in tough construction and industrial markets. The system utilises durable radio frequency identification (RFID) tags to uniquely and accurately identify assets such as tools and equipment. It also includes a secure, powerful, cloud-based database for the user to accurately inspect, locate, assign, store and back up their own asset profiles and data in real time, plus RFID scanners to efficiently connect assets and data anywhere, at any time. Scanning can also be done using Android mobile devices.
Automatically updated, JSPCheck removes the need for a company to maintain data on its own servers and replaces inefficient pen and paper inspections. Disaster recovery of inspection histories is therefore completely taken care of.
Easy to operate, JSPCheck has a myriad of uses, tracking asset and inspection history, asset location – including named locations or people and GPS coordinates – usage, warranty dates, date of first use, end of life date, manufacturer's serial numbers and safety information on each piece of equipment.
The JSPCheck user simply has to scan RFID tagged assets and use the JSPCheck cloud software to perform and store safety inspections on them, as the required safety forms can be built into the system.
For example, JSPCheck enables the user to log on at any time and from anywhere and see where, and to whom, a particular tool was last assigned, view the documentation and see the history associated with that tool. No more missing tools and equipment!
According to JSP. the system, with everything happening via radio transmission, is fast, automatic and contactless.
OTHER ARTICLES IN THIS SECTION