ARTICLE
Colour display option
30 June 2015
Alicat Scientific has added a backlit colour display to its rechargeable portable gas mass flow meter options.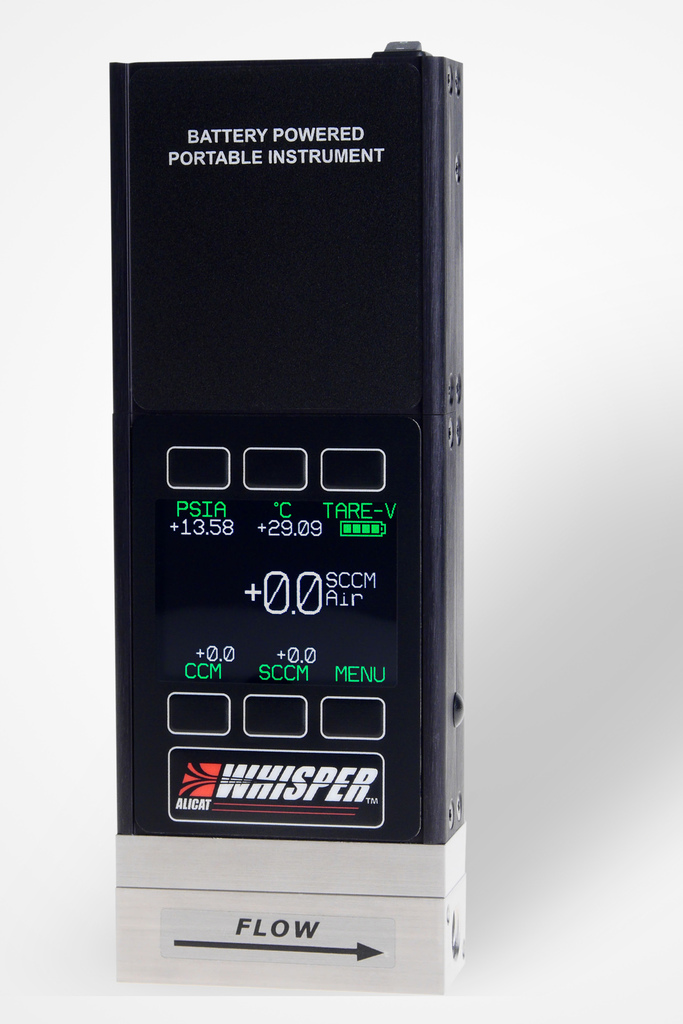 The handheld meters offer laboratory-class +/-0.8% reading accuracy for field flow verification and validation. The new backlit colour display provides 6 hours of continuous operation for fast and easy flow verification in applications such as ambient air monitoring inside air station enclosures, and any other low-light setting in environmental, manufacturing and metrology industries.
Alicat's rechargeable portable flow meters provide fast flow validation with multi-parameter measurement, wide operating ranges and multiple true gas calibrations. These durable meters have no moving parts and no warm-up time requirement for reliable service with minimal downtime and process interruption.
Alicat's mass flow meters feature fast 5-ms meter speeds and live readouts of mass and volumetric flow rates, pressure and temperature. Rapid and easy access to this information makes Alicat's rechargeable meters suitable for validation of environmental analysers, verification of flow rates in industrial manufacturing and field flow calibration as a secondary transfer standard.
Portable meters come loaded with Alicat's Gas Select firmware. Its library includes up to 130 preloaded gases and gas mixes, referenced to NIST Prop 9. The integrated COMPOSER utility allows up to 20 personalized gas compositions to be quickly programmed and stored directly on the Alicat device. All Alicat instruments are backed by comprehensive technical support and a lifetime warranty.
OTHER ARTICLES IN THIS SECTION