ARTICLE
Laser gas mixtures
08 December 2014
Alicat Scientific has expanded its Gas Select firmware to include a library of up to 130 preloaded gases, referenced to NIST Prop 9, and an industry utility for defining mixed gas compositions.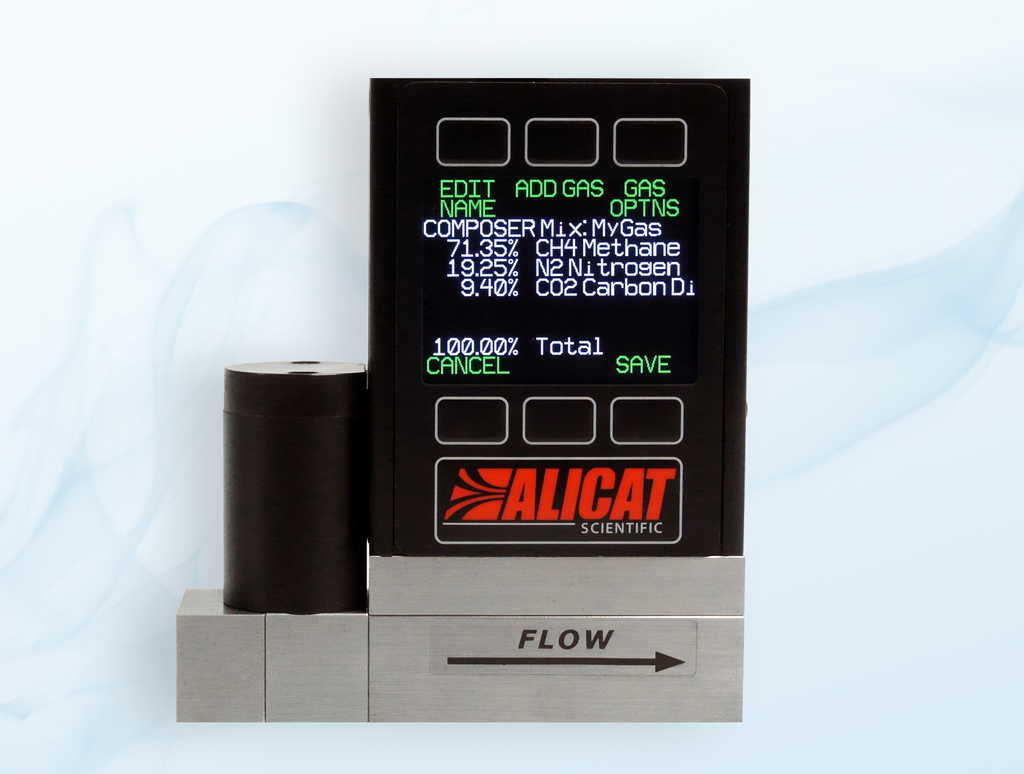 New to Gas Select 5.0, the COMPOSER utility gives users the ability to quickly program and store up to 20 personalised gas compositions directly on Alicat mass flow meters and mass flow controllers. With COMPOSER's capabilities, Alicat devices adapt to a range of laser manufacturing applications and users' changing needs.
The Gas Select firmware comes standard on all Alicat mass flow meters and controllers. Version 5.0's expanded library now includes up to 130 preloaded full gas calibrations. In addition to many pure gases, Gas Select 5.0 includes six gas mixes common for carbon dioxide and helium-neon lasers.
The library has been updated to include complete NIST Ref Prop 9 gas properties data for the preloaded gases and gas mixes.
OTHER ARTICLES IN THIS SECTION