Breathe Freely and take control
22 June 2015
BOHS' Breathe Freely initiative has been established in a bid to help prevent lung disease in construction workers by raising awareness of the problems. Chris Shaw examines how the campaign is sharing best practice and encouraging implementation of effective exposure control.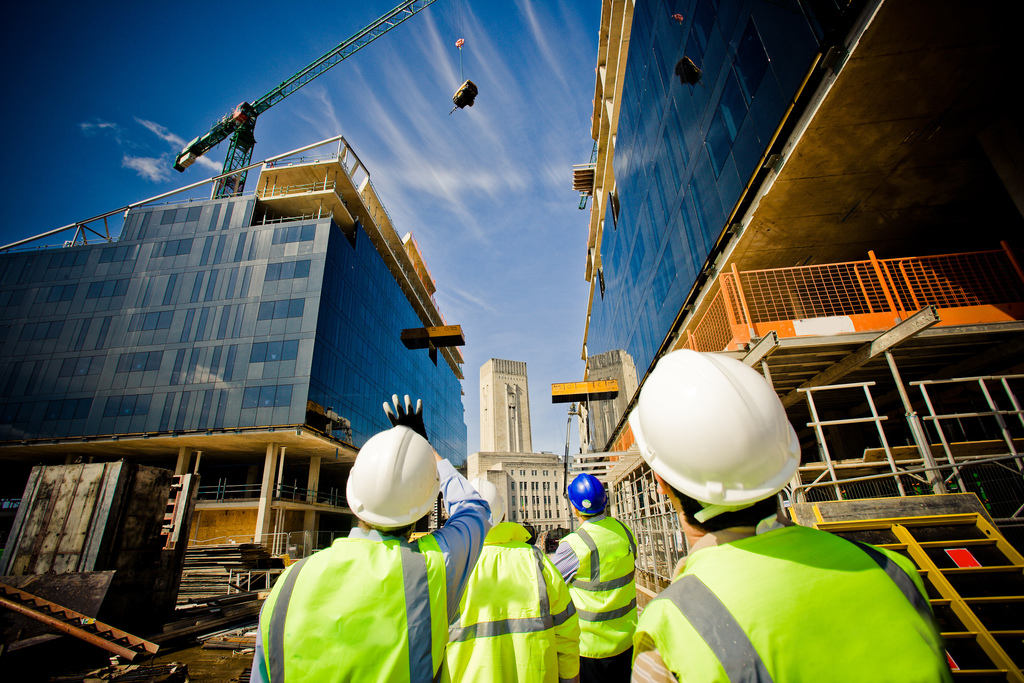 In September 2012, at the age of 52, Simon was a successful electrician, running his own contracting business, happily married with two children and leading an active life. This was also when he was diagnosed with mesothelioma, a terminal form of cancer that typically develops in the pleura, or outer lining of the lungs, and is caused almost exclusively by exposure to asbestos. Despite developing lower chest pains and breathlessness nine months earlier, undergoing numerous tests, X-rays and scans, and suffering increasing pain to the point of not being able to work by August of that year, no cause had been found. His doctor referred him to a chest consultant, but before his first specialist appointment, Simon collapsed at home and was rushed to hospital. It was the paramedic in the ambulance who asked if he had ever worked with asbestos, and – because, he realised, he had – the penny dropped and this promptly led to his diagnosis.
During training as an electrical apprentice over 30 years ago, Simon had worked extensively in schools, factories, hospitals and domestic properties, installing, maintaining and repairing electrical wiring, equipment and fixtures. Any premises built before 2000 can have asbestos containing materials (ACMs), such as boiler and pipe insulation, sprayed coatings, insulating boards and roofing materials, which when disturbed, damaged or removed can release the fibres into the air which are hazardous when breathed in – there is no known safe level of exposure to asbestos. Simon, and thousands of others like him, had no idea at the time of the dangers of asbestos, or what products and materials might contain it.
After an operation and radiotherapy, Simon was given approximately two years to live. Thankfully, he has defied this prognosis, and is still living his life as actively, constructively and beneficially as possible: "I try to help and encourage others with this terrible disease and warn others of the dangers," he says. "
I now look at life in a different way, remaining positive and above all try to be happy."
Simon's story, and many others like him, underline the aim of the Breathe Freely initiative launched by BOHS, the Chartered Society for Worker Health Protection, on 28th April in London.
Causes of lung disease in the construction industry
Construction workers are at high risk of contracting lung disease from the work that they do. In 2015, approximately 3500 will die from cancer caused by past exposures to asbestos, 500 more from silica dust, another 5500 will be diagnosed with occupational cancer, and – today alone – an unknown but significant number will breathe in the hazardous substances that will one day seriously affect their health or kill them. BOHS warns that construction workers could to be exposed to the following hazards:
• diesel exhaust fumes
• silica dust
• wood and other dusts
• asbestos
• welding fumes
• legionella and other biological agents
• solvents
• isocyanates, epoxy and other resin vapours and mists
All of the above substances are known to cause lung diseases which can be serious, debilitating, irreversible, life-limiting and in some cases fatal. The diseases caused by the above hazards include lung cancer, pulmonary fibrosis (such as asbestosis and silicosis), asthma, pulmonary oedema, pneumonia, and chronic bronchitis and emphysema (COPD).
But occupational lung disease is preventable and that is why BOHS in partnership with the Health and Safety Executive (HSE), Constructing Better Health, Land Securities and Mace launched Breathe Freely.
Breathe Freely
Targeted specifically at managers and site supervisors within construction, the aim is not just to raise awareness of the problem but also to effect action by providing practical solutions through sharing of best practice and encouraging implementation of effective exposure control.
Launching the initiative on Worker Memorial Day, distinguished speakers included Clive Johnson, group head of health and safety for Land Securities, Lawrence Waterman OBE, managing partner at Park Health and Safety Services, Professor David Fishwick, consultant respiratory physician and HSL's chief medical officer, and Mike Slater, then president of BOHS.
The Breathe Freely initiative provides practical advice and information on:

The HI (Health in Industry) standard which is a free tool developed specifically for the construction industry setting out good practice for managing health risks
20 fact sheets developed for 20 different trades highlighting the main hazards, highest risks and preferred control options
How occupational hygienists can help recognise, evaluate and control the hazards on site via www.breathefreely.org.uk
Case studies showing good practice examples

Despite the challenges associated with reducing the burden of lung disease within the construction sector, some companies are in fact demonstrating best practice in the management of respiratory hazards and making significant cost savings in the process.

Examples of good practice
Brown & Carroll: This specialist joinery company has long enforced a policy that requires automatic dust extraction systems to be fitted to all wood cutting machines on their sites. However, small quantities of visible dust in the air and on surfaces continued to be reported. The company responded with control procedures including:
• a regular maintenance and cleaning programme for vacuum filters
• enhanced monitoring
• filtering face piece (FFP) disposable dust masks for staff undertaking cutting work.
As a result, the company has enjoyed lower training costs with their new in house control programme as well as excellent employee relations and reputation.
The Wates Group: With the launch of a "Bin the Broom" health campaign, this construction company managed to reduce the amount of dust on their sites, through better control of dust at source. On a practical level, the programme is said to have involved:
• "fewer brooms and more vacuums"
• more extraction and suppression solutions
• less reliance on respiratory protective equipment (RPE) alone
• an increase in purpose-made booths and cutting stations
• segregating dusty work from others
• off-site cutting
• changing work processes and material sourcing to avoid dust creation.
Besides reduced exposures to dust, the company has also reported savings from more efficient work processes and improved employee relations.
Bowmer & Kirkland: The construction firm recently renovated a vast and derelict Grade II listed building, a former Victorian hospital that closed in 1997, having been unoccupied since, and which had fallen into disrepair. A large part of the refurbishments required stonemasonry and brickwork renovations, as well as woodwork repairs. To control workers' exposure to dust, and in particular respirable crystalline silica (RCS) from silica dust, separate cutting stations were set up on site away from the main areas of work. Other respiratory risks, such as exposures to asbestos and biological hazards such as feathers and guano from pigeon infestation, were addressed using specialist contractors and water suppression systems. The company also introduced stringent requirements for suitable respirators for all operatives who were likely to be exposed from their works to any harmful dusts at all. Amongst other benefits, the company reported cost savings from its segregated cutting station processes as well as Increased ownership of health issues and risk avoidance, leading to widespread buy-in of good practice.
The future
Mike Slater says the statistics prove that respiratory exposures have not, historically, been well controlled in the construction sector. Furthermore, HSE's figures from recent years have not shown a reduction in overall deaths, or in the new incidences of disease. He warns that whilst some of these statistics relate to past exposures, illnesses and deaths from lung disease are not forecast to stop completely.
He said, "Exposures to 'old' hazards continue to this day – the UK's construction workers are still breathing in asbestos fibres and silica dust that will make them ill and kill them in the future. And there are many, many other respiratory health hazards that continue to harm today's workers." However, he says, "Awareness is beginning to creep in that health is a problem."

Certainly, there are best practice examples to be found within the industry, as the cases in this article illustrate. Now, Mike Slater says, a "cultural shift" to encompass health, as well as safety, is needed so that the construction industry can respond and change to the burden of occupational lung disease as successfully as it has reduced accidental fatalities in the sector.
OTHER ARTICLES IN THIS SECTION