ARTICLE
Hand protection for aerospace workers
07 May 2015
Kimberly-Clark Professional has introduced JACKSON SAFETY G29 Solvent Gloves, providing the right balance for protection and productivity in the aerospace industry.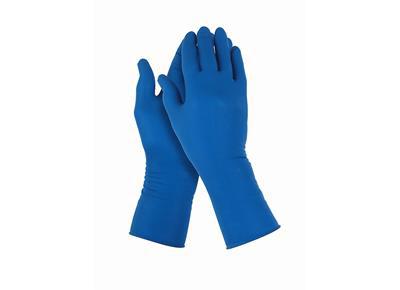 The JACKSON SAFETY G29 Solvent Gloves are made of a special nitrile and neoprene formulation and have been engineered to help minimise injuries, occupational diseases and improve worker productivity. With up to four times longer protection when using hydraulic fluids, oils and greases in the aerospace industry, the new gloves help reduce waste and the need to change gloves, improving efficiency, output and safety.
"Protecting the hands is vitally important to business and worker wellbeing," Kimberly-Clark Professional's Simon Justice said. "We have recognised that 24% of injuries in the aerospace industry affect the hands and that almost a third (30%) of reported workplace hand injuries in the US were caused by inadequate hand protection."
"It's therefore a must to equip your workers with the correct PPE and maximise productivity, reducing time wasted in changing PPE and minimising absence due to hand injury and disease," he said. "Now, thanks to JACKSON SAFETY G29 Solvent Gloves from Kimberly-Clark Professional, there's no need to compromise."
OTHER ARTICLES IN THIS SECTION