Designed to fit
26 February 2015
Due to constant facial movements, ensuring a consistent fit to the face when working is a common problem for those wearing a mask.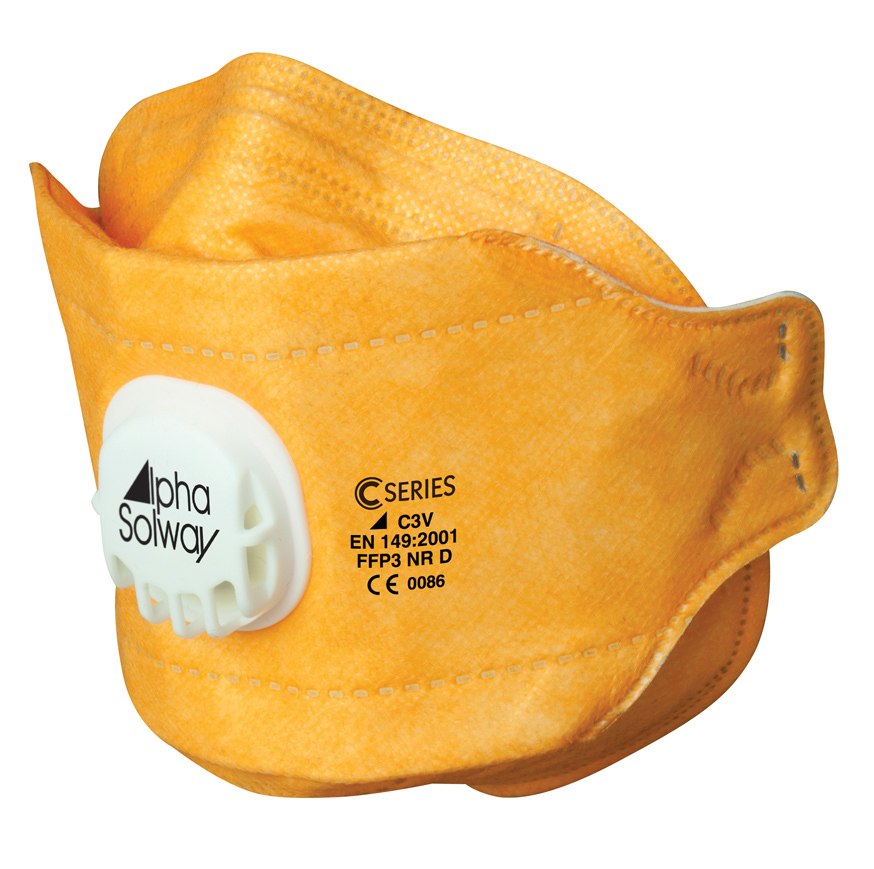 In answer to this dilemma, Alpha Solway are delighted to have introduced the new C-Series; a range of twin fold disposable fold flat respirators that incorporate pleated technology to ensure a great fit at all times. Comfort is further enhanced by the inclusion of a soft foam inner nose seal and a larger filter area for lower breathing resistance. A unique colour coding system for ease of recognition and the fact that they are all individually packaged, adds to their appeal.
Since its introduction in 2002, Fit Testing has always been at the forefront of design in Alpha Solway's new respiratory product development. Their 3000 and alphamesh range of respirators was specifically developed to combat the issues often encountered and now consistently out-performs other disposable RPE when Fit Testing.
Similarly, their Alpha S mask, specially designed to fit the smaller and slimmer face shape, helps achieve excellent results when conducting Face Fit Testing and means Alpha Solway are able to offer a comprehensive set of RPE solutions, catering for the vast majority of individuals, across a wide range of working environments, regardless of their face size, shape or ethnicity.
Alpha Solway's commitment to Face Fit Testing saw their assistance with the introduction of the Fit2Fit Accreditation scheme (of which they were also the first RPE provider to obtain full accreditation) and continue as representatives on the Fit2Fit technical committee.
If you would like to try any of the RPE product range, please do not hesitate to contact our sales office that will be happy to help.
Contact: Nick Moore
Email:
sales@alphasolway.com
http://www.alphasolway.com/respiratory

OTHER ARTICLES IN THIS SECTION