Bringing flair to work at height
06 November 2014
JSP has introduced a range of fall protection equipment, including: harnesses; lanyards; restraint systems; lifelines; retractable fall limiters; rescue equipment; full specialist kits; and accessories.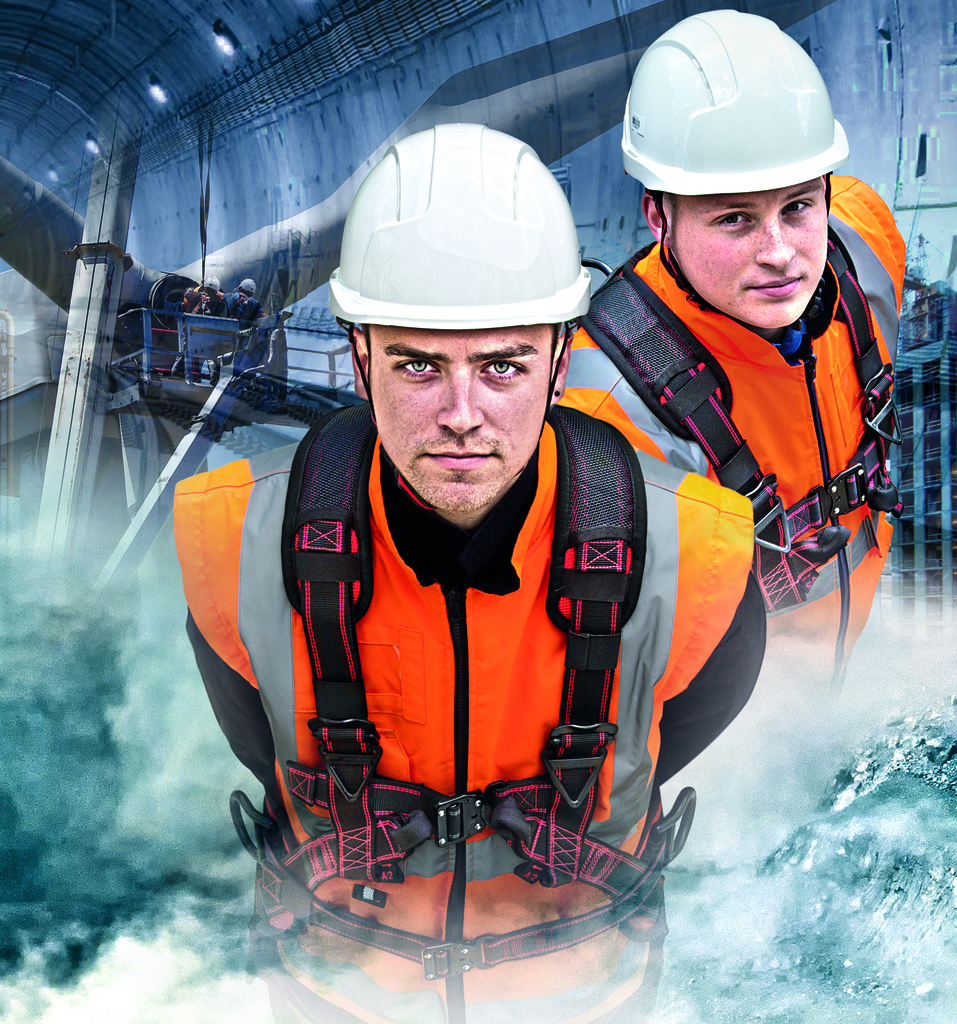 The harnesses and lanyards include the Spartan economy range, the Pioneer mid-range and the premium K2 collection, which conforms to the highest standards of technology, comfort, safety and ergonomic design.
For day-long wear, JSP's Pro-Fit harnesses, made from elasticated webbing, offer safety and comfort with their ultra-lightweight aluminium hardware. The Pro-Fit range also includes JSP's DielectriK insulated harness, made entirely from electrically-insulating polymers and suitable for people working in environments carrying a risk of electrocution.
JSP's rescue devices includes the CRD (Constant Rate Descender) and CRD+, designed to ensure a controlled safe descent. The CRD+ can raise as well as lower the casualty if needed.
The range of Atex-approved, retractable fall limiters are cased in polymer, while the new lightweight 2m retractable fall limiter is said to be the lightest in its class, weighing less than 700g without connectors.
All JSP's harnesses are colour-coordinated throughout in black and grey with bright red stitching for extra visibility.
OTHER ARTICLES IN THIS SECTION