ARTICLE
Safety tool additions
16 July 2014
Rockwell Automation has enhanced its Safety Automation Builder (SAB) tool to include new additions to the safety function library and 16 additional languages; opening up this safety system development tool to new markets with new capabilities.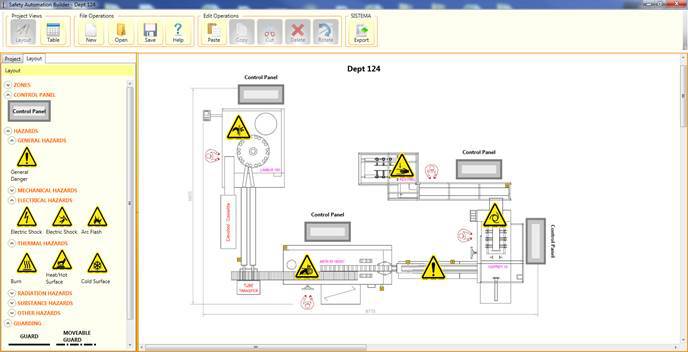 With over 15,000 downloads, 3,000 of which have been in the EMEA region, SAB – which is designed to help machinery automation system engineers save time when designing safety systems – has been a huge success and was nominated at last year's SPS Drives as one of the top ten most innovative products at the show.

The SAB software automates the safety-selection process to help speed system design and minimise human error. With the SAB tool, users import an image of the machinery they wish to safeguard and answer questions using a drop-down menu and help screens to identify and select the necessary safeguards. The software then compiles all product selections, generates a bill of materials, and compiles necessary data to populate SISTEMA.

In addition to the enhanced language set, SAB also exhibits multiple additions to its extensive safety function library, a library of pre-configured, pre-engineered design documents containing detailed information for many safeguarding methods, including specific functionality, Performance Level category data and required input, logic and output components.
OTHER ARTICLES IN THIS SECTION