ARTICLE
Lightweight cut protection
10 March 2014
Tilsatec the manufacturer of Rhino cut resistant hand and arm protection is launching a range of lightweight, cut level 4 and 5 gloves for 2014.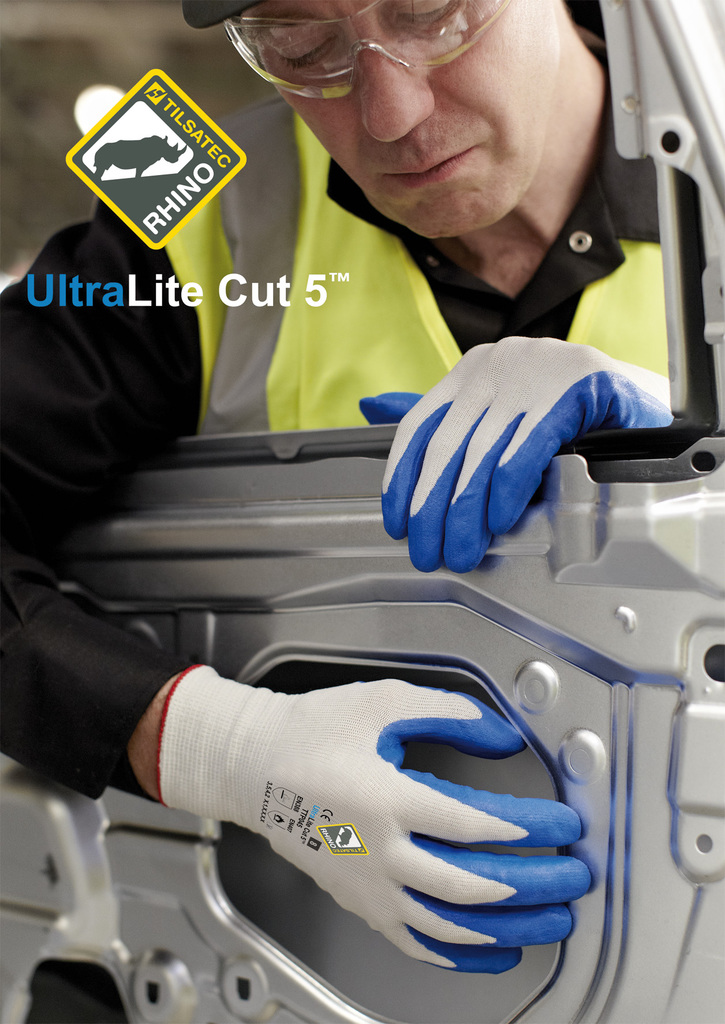 The range includes an ultra lightweight 15 gauge cut level 5, a highly cost effective dry PU cut level 4 and a double palm dipped, flat and foam nitrile coated glove, which provides EN388 4,5,4,4 protection in a soft, comfortable and dextrous liner.
The Rhino range of protective gloves and sleeves, based on the Rhino steel core yarn is engineered to provide extreme levels of cut resistance for the most hazardous and demanding working environments.
OTHER ARTICLES IN THIS SECTION