Speedy system
20 January 2014
Asbestos testing specialist Vintec has adopted The Electronic Asbestos Management System (TEAMS) to integrate all stages of its reporting.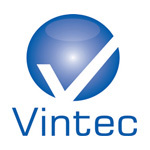 The software will allow Vintec to automatically upload site surveys and laboratory analysis directly to a central system, significantly improving the turnaround times of surveys for customers. Vintec's carbon footprint will also be reduced as surveyors can upload reports remotely, instead of returning to the head office to record the information.
Vintec's Andrew Stirrat says: "Speed of reporting is crucial for many customers not wanting to hold up projects whilst waiting for vital asbestos results."
MORE FROM THIS COMPANY
No related articles listed
OTHER ARTICLES IN THIS SECTION