Safety in the sky
31 October 2013
Crossgrip walkway matting, manufactured in the UK by Plastic Extruders, has been installed on the roof of a large Tesco Extra store in Pitsea, Essex.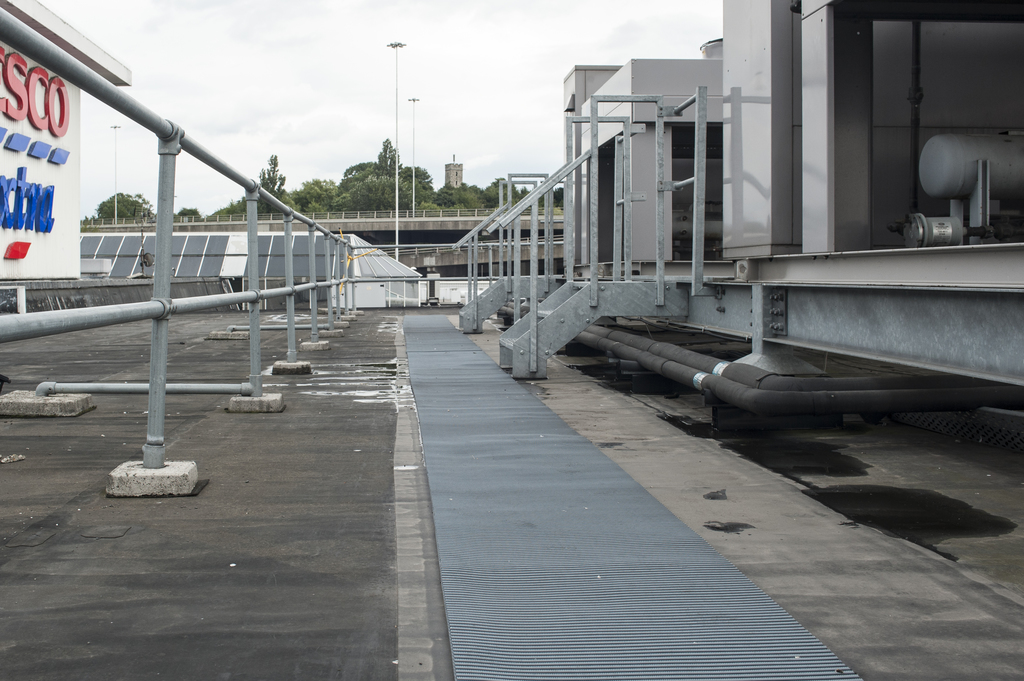 Crossgrip safety matting is said to be an ideal solution for this type of application as many services are located on the roof. This means that defined walkways are necessary so that service engineers have safe access to maintain and repair at any time.
Not only does the matting provide a permanent safe walkway which is highly durable and slip resistant (R10 rating under DIN 51130) but it also protects the roof membrane from damage. Another benefit is that Crossgrip is loose laid and is warrantied to remain stable in winds of up to 96km/h - 60mph (in laboratory conditions, when laid flat on a stable platform, it remained in position for wind speeds of 150 km/h -94mph).
Due to its flexible construction, the matting contours easily over uneven surfaces and its raised 14mm height helps it to straddle ponding water. The loose lay system means the matting can be easily laid and quickly relocated if needed. Besides, its vinyl composition makes it resistant to bacterial growth and impermeable in all weathers.
RELATED ARTICLES
No related articles listed
OTHER ARTICLES IN THIS SECTION