Home
>
New Gas Sampling Bags from Shawcity
New Gas Sampling Bags from Shawcity
01 October 2013
You can collect gas samples with a comprehensive range of new gas sampling bags from Shawcity. The range of gas sampling bags include: ALTEF, Multi-Layer Foil, FEP and Tedlar. Each bag type comes in multiple sizes from 0.6 Litres to 100 Litres and can be provided with a variety of optional valves and fittings such as Screw Cap or Locking Combo.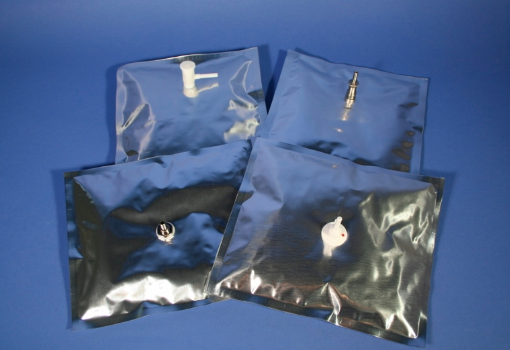 These are available to buy direct from Shawcity's e-commerce website.
Contaminated land sites present a health hazard where harmful gases may be present. A simple hand held PID (photo ionisation detector) will immediately warn of high concentrations of VOC's (volatile organic compounds). Gas sampling bags are used to contain a sample that will then be sent to a laboratory for further analysis.
Shawcity's new partnership with Jenson Inert Product means that Shawcity can offer you this simple tried and tested method of sampling to prevent un-necessary exposure.
Neil O'Regan, Managing Director at Shawcity, explained the importance of the new partnership;
"As the Exclusive distributor within the UK & Ireland, Shawcity Limited is pleased to introduce this line of innovative and cost effective products for the first time into these territories.
For further information on Shawcity or Jenson Inert Products and to purchase gas sampling bags please visit:
RELATED ARTICLES
No related articles listed
OTHER ARTICLES IN THIS SECTION