ARTICLE
App determines safe exposure
25 September 2013
Lakeland is launching a Toxicity App for ChemMAX 3 chemical protective garments at A+A.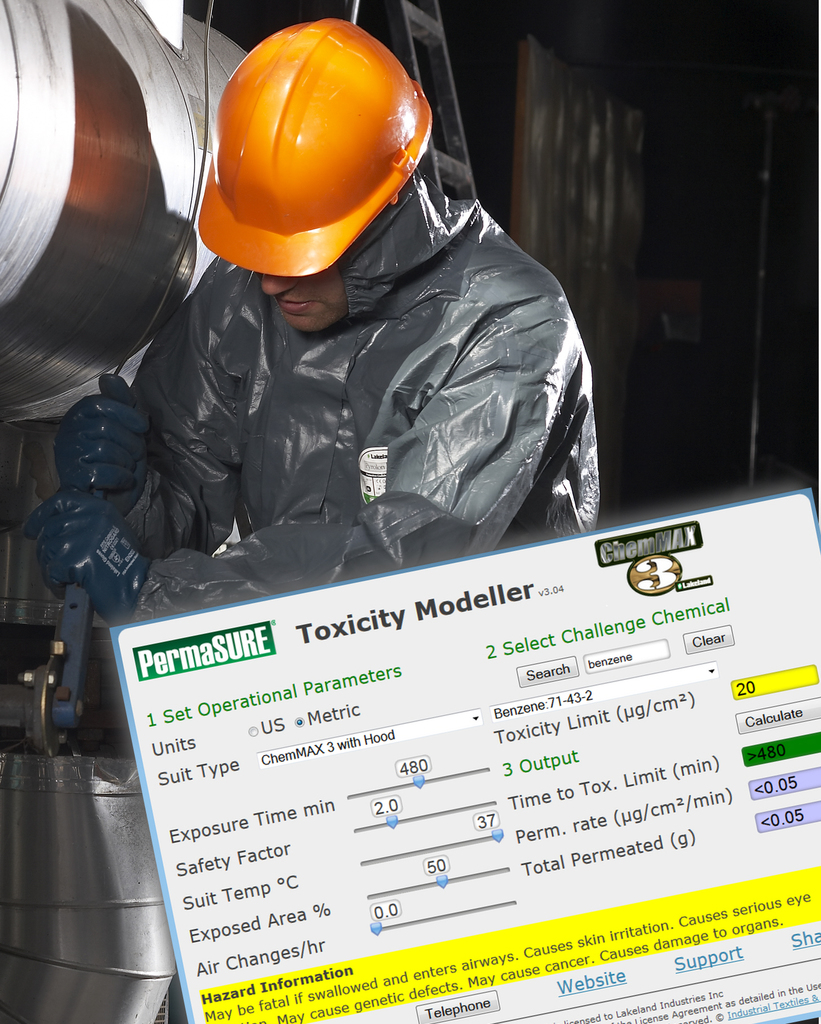 Working on any browser-enabled handheld device, the PermaSURE App incorporates a database of over 1,000 toxic chemicals. After entering application-specific variables, PermaSURE determines the maximum safe exposure time limit and reports on relevant hazard information.
Lakeland Europe CEO Martin Lill said: "One of the main concerns with chemical permeation test data is that the 23°C standard lab temperature does not reflect actual conditions encountered in the field. In reality temperatures are invariably higher and higher temperatures mean higher permeation rates. Lab data is therefore only useful for comparing materials. It cannot be relied on for practical application."
PermaSURE provides the user with toxicity limits for task-specific chemicals at task-specific operating temperatures.
OTHER ARTICLES IN THIS SECTION