Home
>
Free webinar on how to improve PPE compliance
Free webinar on how to improve PPE compliance
09 September 2013
Diversified technology company 3M is to host a free webinar on Personal Protective Equipment (PPE) compliance in the workplace as part of its 'safety spotlight' series.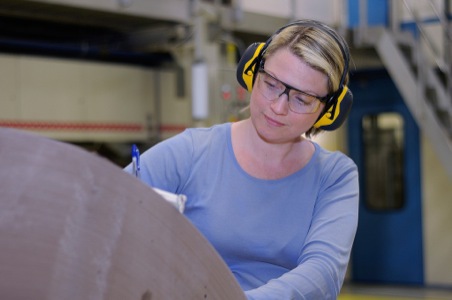 Health and Safety professionals will be able to take part in the interactive webinar on Wednesday 16 October at 12.00 noon, which will be hosted by technical services engineer Sarah Broadbent from the Personal Safety Division of 3M. The webinar will offer practical advice around the issues of wearing PPE in the workplace and identifying non-compliance. It will also provide hints and tips on selecting PPE that both meets legal requirements and is comfortable and easy to use, thereby reducing the risk of non-compliance.
Sarah explains: "In many cases PPE is a legal requirement in the workplace, however PPE compliance is still major issue and it is crucial for employers to understand some of the reasons behind non-compliance.
"Employees may not wear the equipment they are provided with properly or for adequate periods of time for a variety of reasons including; comfort, suitability, appearance, lack of training, or inadequate communication. This webinar will explore the issue so employers can learn to look out for potential warning signs and ensure that workers are provided with – and will accept – the most suitable and adequate protective equipment."
To register for the webinar, go towww.3M.co.uk/safetyspotlights. All you need to join is a telephone and internet access.
RELATED ARTICLES
No related articles listed
OTHER ARTICLES IN THIS SECTION