Home
>
East London rail line made safer with Klee Klamp
East London rail line made safer with Klee Klamp
06 September 2013
Kee Safety has provided Transport for London with a safety barrier solution to protect passengers and employees on the East London Rail Line.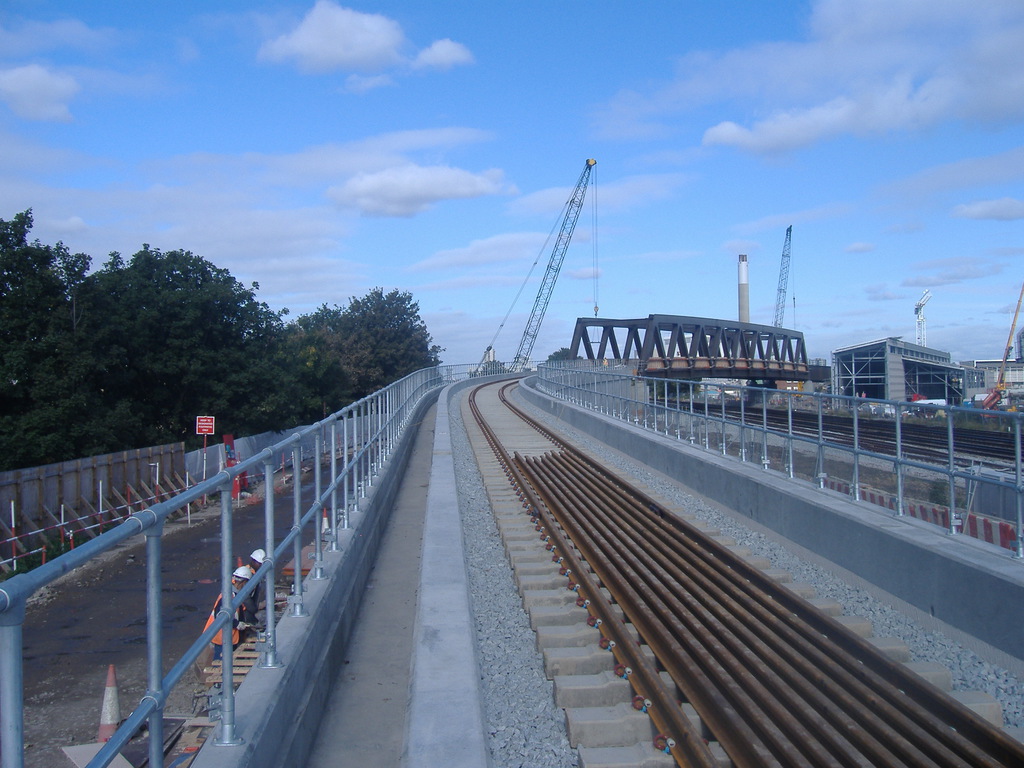 Transport for London (TfL) was created in 2000 and is the integrated body responsible for the Capital's transport system. Following Government backing, TfL has been upgrading rail and tube networks throughout the city. One of the latest projects included the need for a guardrailing system to run four kilometres between Shoreditch Station and Dalston Station. Carillion was the contractor on this project and specified Kee Safety's Kee Klamp components to provide a safety barrier for passengers, and employees working at height on elevated viaduct and railway bridges.
"We specified Kee Safety due to the service they provide," commented Suresh Patel, senior quantity surveyor, Carillion Construction. "Not only are the products high quality, but Kee Safety support this with great customer service by visiting the site and providing detailed designs of the installation and fixings. Kee Klamp fittings are extremely easy to install, a factor that was hugely beneficial for us on this project. Our client is delighted with the end result as it fully meets their initial brief. For this reason, we would definitely work with the company again."
Kee Klamp components are versatile and suitable for use in a variety of areas where tubular structures or barriers are required. The off-the-shelf product range is one of the largest on the market, providing fittings for every possible application. All fittings are available with a combination of protective coatings applied to achieve a longer life and a better corrosion resistance. This is vital for structures in areas which may be prone to a high level of weathering or rusting, and structures which are in difficult places to access and work on.
Kee Klamp components can be installed using a standard hex key with each fitting incorporating an integral set screw to lock the respective fitting safely and securely onto the tube. Not only does this method create a strong, stable and safe guard rail structure, it also eliminates the need for time-consuming welding or specialist skills. Kee Safety provides great customer service to support its Kee Klamp range by offering technical advice, project drawing and an installation service.
RELATED ARTICLES
No related articles listed
OTHER ARTICLES IN THIS SECTION