Focus on fit for purpose
03 September 2013
Millions of workers across all industries are risking their long-term health by wearing respiratory masks that are not fit for purpose according to workplace equipment supplier Slingsby.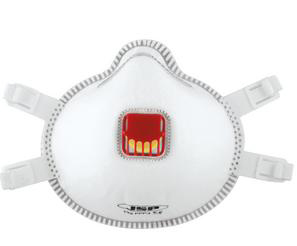 MD Lee Wright explains: "Respiratory problems are still a major problem across lots of industries and can affect everyone from care workers to bakery staff and beauticians to farmers.
"Employees very rarely check that the masks they wear offer sufficient protection against the hazards they're exposed to and this is putting their long term health at risk. Although disposable masks often look very similar they can vary greatly and offer very different levels of protection."
Slingsby's product range includes Class 1 P1moulded disposable masks, Class 3 P3 moulded disposable masks and a full face respirator – Class 2.
OTHER ARTICLES IN THIS SECTION