Metatarsal protection stepped up
17 July 2013
In response to customer feedback highlighting the need for a comfortable, flexible metatarsal boot, Arco has developed the Arco Internal Metguard Safety Boot made with Poron XRD foam. Poron XRD is a flexible, contouring and impact absorbing foam that is flexible under normal conditions but under sudden high impact, it instantly firms to create a protective shield.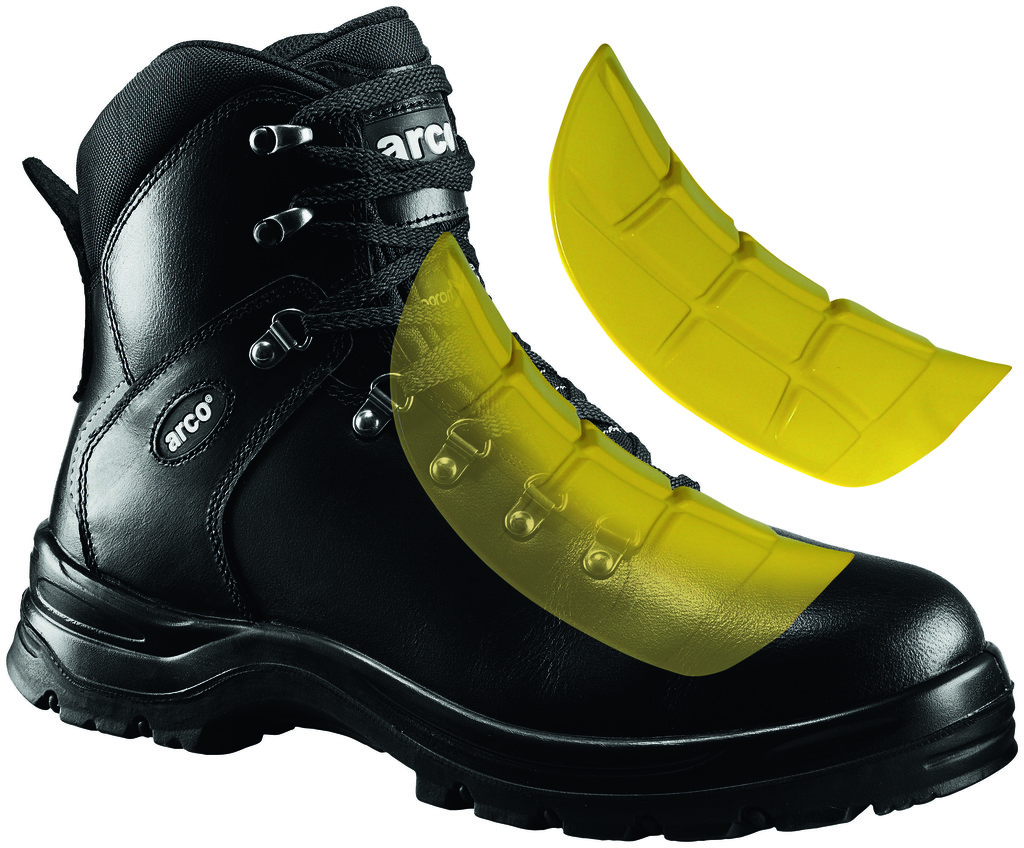 The foam takes the absorption of the strike leaving the foot unharmed. Prior to impact the foam remains comfortable and non-restrictive as it returns to its 'resting' state.
The foam is manufactured into the tongue, removing the need for an overlaying level of protection, providing metatarsal protection without affecting the flexibility and ultimately not compromising safety and comfort while maintaining the look of a traditional workboot. The Poron XRD foam also has built in grooved hinges for additional flexibility and comfort and is thin and lightweight, reducing the bulk of the protective shield.
See: www.arco.co.uk/metguard for more.
OTHER ARTICLES IN THIS SECTION