Design a result of customer collaboration
09 June 2013
New from Toyota Material Handling is the Toyota Traigo 80-volt electric forklift, with load capacities ranging from 2.0 to 3.5t.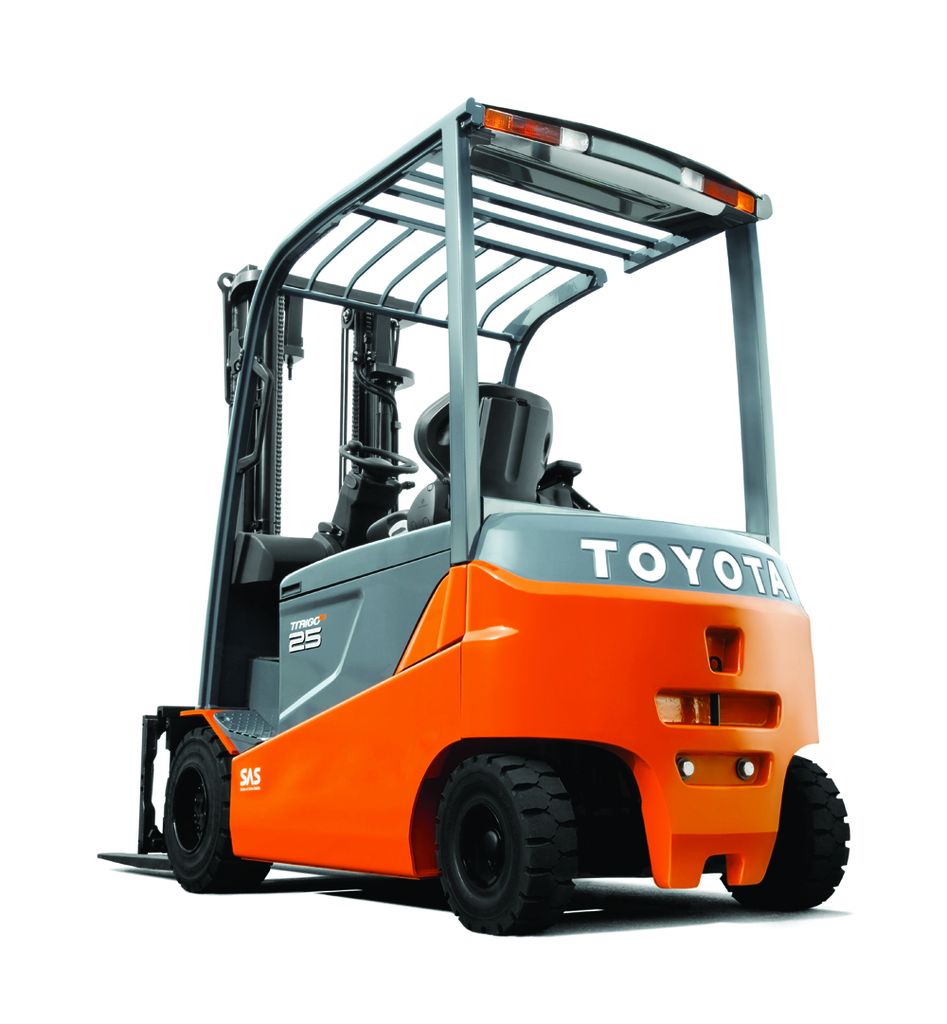 A result of collaboration between Toyota and its customers, the Traigo80 is claimed to set a new standard for productivity, reliability, safety, operating time and overall efficiency.
It comes with a wide range of chassis, masts and options to fit individual customer needs and completes the Toyota Traigo range of electric counterbalance forklifts, all equipped with the unique Toyota System of Active Stability (SAS) and AC motors as a standard.


A range of features and options is designed to optimise driver comfort and increase performance both indoors and outdoors, no matter the weather conditions. 

Six models will initially be available including the 2.0 tonne, 2.5 tonne compact, 2.5 tonne, 3.0 tonne compact, 3.0 tonne and 3.5 tonne. Each model features Toyota AC electric drive-and-lift technology and is suitable for long, intensive operations.
Robust, compact and versatile, these forklifts meet the needs of the occasional user as well as fleet users, and come with a range of different cabins for all weather conditions. 

OTHER ARTICLES IN THIS SECTION