ARTICLE
Do you want to up your safety footwear knowledge
11 November 2019
Up your safety footwear knowledge with a free v12 training session.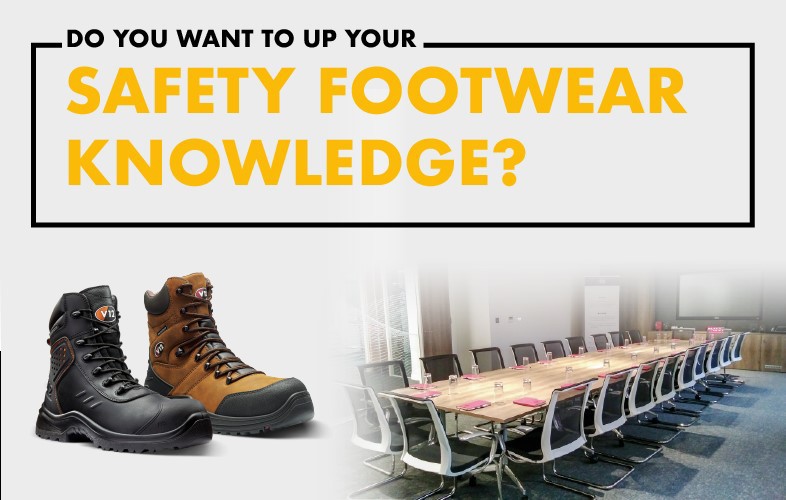 Do you want to up your safety footwear knowledge?

As a loyal and trusted V12 distribution partner you have access to a free training session on the essential basics of foot health and safety, taught by industry experts who have decades of knowledge and experience.
What will the training cover?

Every aspect of a safety boot, from the importance of specific features, too comparing and learning the differences in materials, such as steel vs composite.

The latest PPE legislation requirements, which covers how it effects you and the importance of quality assured products.

Knowing which boots professionals need for the industry they work in.
At the end of your training session you will all be issued with certified V12 training certificates.
Did you know... as a trusted distribution partner you can also host regional sales meetings at our head office in Chippenham?! Giving you access to the following facilities:
LARGE BOARDROOM
INTERACTIVE BENQSCREEN
CONNECTIVITY AND PLENTY OF CHARGING POINTS
FREE PARKING AND BUFFET LUNCH
V12 CLIENT EXPERIENCE DEMONSTRATION AREA
EASY ACCESS FROM THE M4 AND TRAIN STATION
(SITUATED OFF THE M4 BETWEEN BRISTOL AND SWINDON)
If you would like to book a V12 training session for you and your team, or host a regional sales meeting, please get in touch by clicking the button below.
For more information, visit http://v12footwear.com/contact/
OTHER ARTICLES IN THIS SECTION