ARTICLE
RPB show copy
19 March 2019
RPB HAS announce that the world's lightest welding/grinding respirator the RPB Z4 is now available in the UK.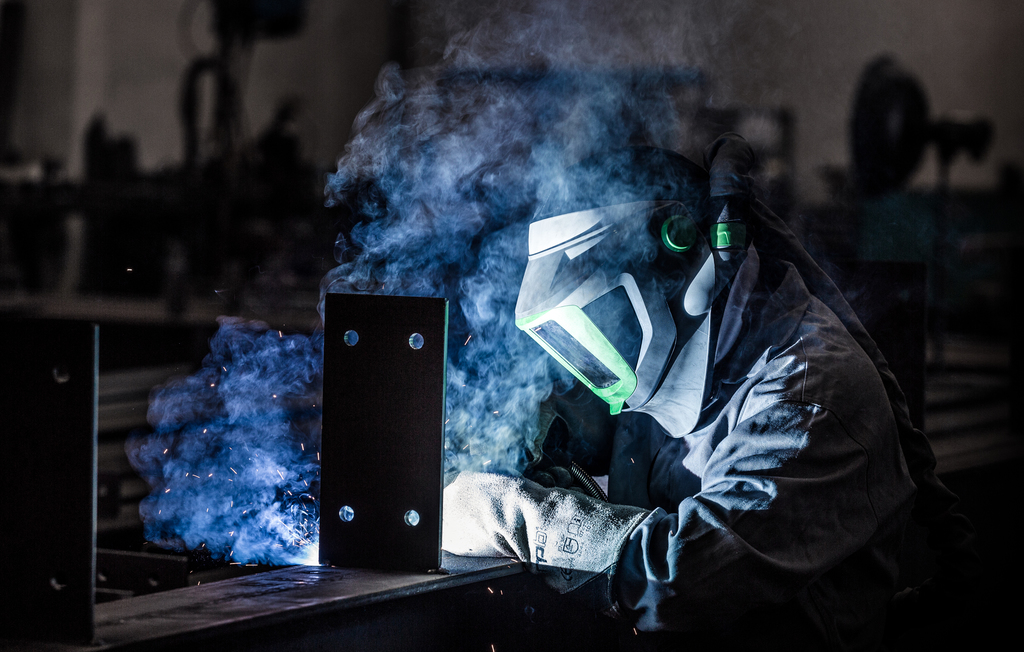 Weighing only 805 grams, the Z4 is up to 23% lighter than other brands. Its ergonomic design evenly distributes weight to the sides of the head - eliminating top-heavy pressure points around the forehead and temples - and alleviates strains on the neck and upper back.
Light on weight but not on capabilities, the Z4 is packed full of features to keep the operator safe and productive through long shifts. Features include adjustable head suspension and airflow, optical clarity, optional padding, and add-ons including communications and lighting accessories.
Try out the Z4 at RPB Booth D20 at the Health and Safety Event in Birmingham, along with the Z-Link welding respirator and lightweight PX4 PAPR unit.
Offering exceptional visibility and a visor that hinges fully open, the Z-Link is engineered for increased operator comfort and productivity. With an optional lightweight, clip-on welding visor available, the versatile Z-Link keeps users protected whether they're welding, grinding, or anything in between. To suit the rail industry, the Z-Link is available in head top colours that comply with the Network Rail colour coding standards.
Also, on display will be our wider range of powered and supplied air respirators, air monitoring and filtration systems, and other basic safety essentials.
We serve customers worldwide quickly and efficiently from our purpose-built manufacturing facility in the United States. With two key international offices in New Zealand and the United Kingdom, we have grown to become a globally trusted name in the respiratory protection market.
Along with our quality products, we believe in working with quality distributors. We choose companies that are proactive and focus on providing the best possible solutions for their customers.
As technology and industry progress, we continue to innovate and provide revolutionary solutions to the market, ensuring workers make it home safely at the end of the day. With our focus on comfort, productivity, and – most importantly – safety, we are here to protect them for life's best moments.
OTHER ARTICLES IN THIS SECTION