ARTICLE
Safe access to robots
12 February 2019
SICK's regulatory-compliant safety protection system, SICK Safe Robotics Area Protection, enables unrestricted safe access to fenceless robots.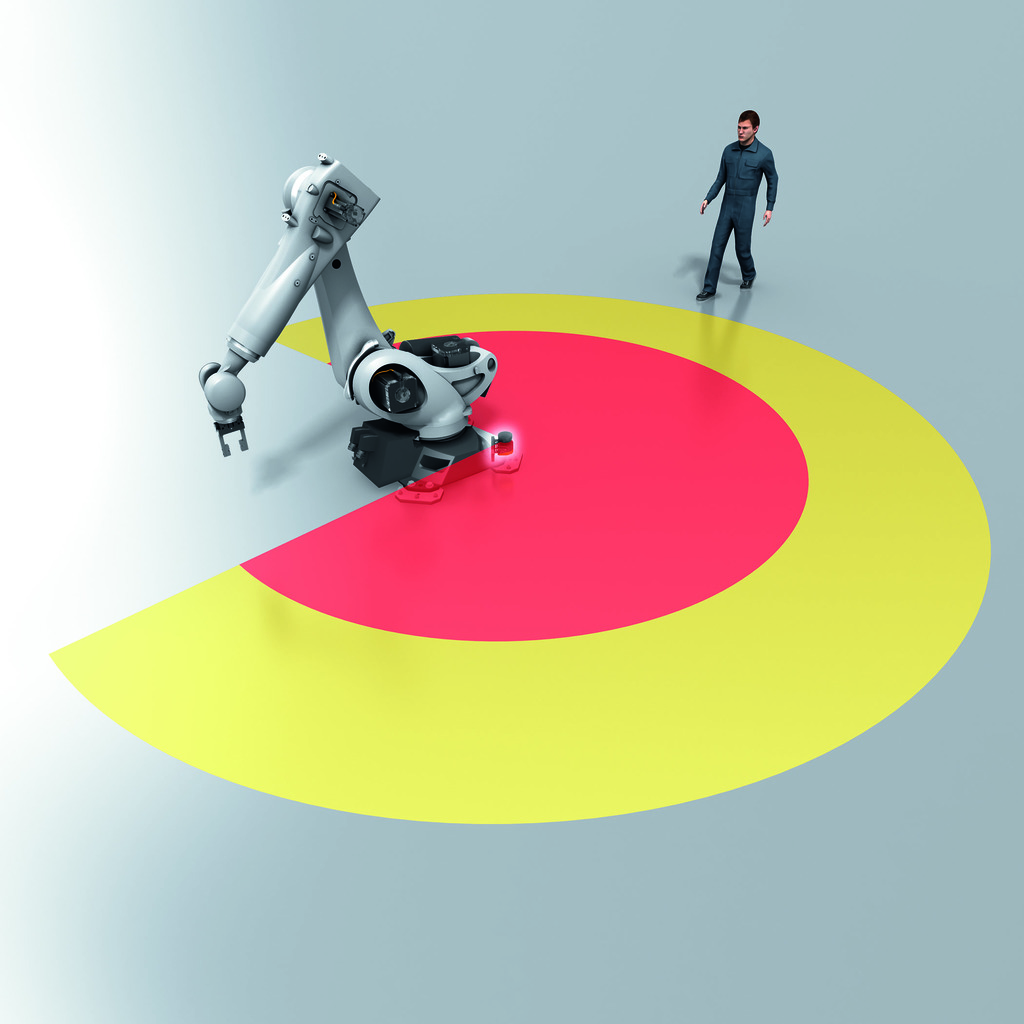 The SICK Safe Robotics Area Protection solution is ideal for both machine builders and for production teams looking to boost the productivity of their existing robots or automate new processes such as machine tending, pick and place assembly and materials loading and unloading.
The unique turnkey solution integrates a SICK safety laser scanner with a SICK Flexi Soft controller to enable dynamic protection of the monitored area. The result is unrestricted access to the robot, for example to allow someone to inspect the operation of the robot or machinery, or to insert or remove workpieces.
The monitored area is configured with two field sets, each with a non-safe warning field and a safety-rated protective field. The field sets are programmed to be selected dynamically, so that the robot can be slowed to a safe speed as a person enters the warning field and approaches the robot but can still be stopped safely when the protective field is infringed.
For more information, visit www.sick.com
OTHER ARTICLES IN THIS SECTION