ARTICLE
The respiratory equipment experts for the welding industry
12 February 2020
With the Health & Safety Executive (HSE) announcing that they will be conducting targeted site inspections on metal fabrication organisations in the first quarter of 2020, are your procedures up to date?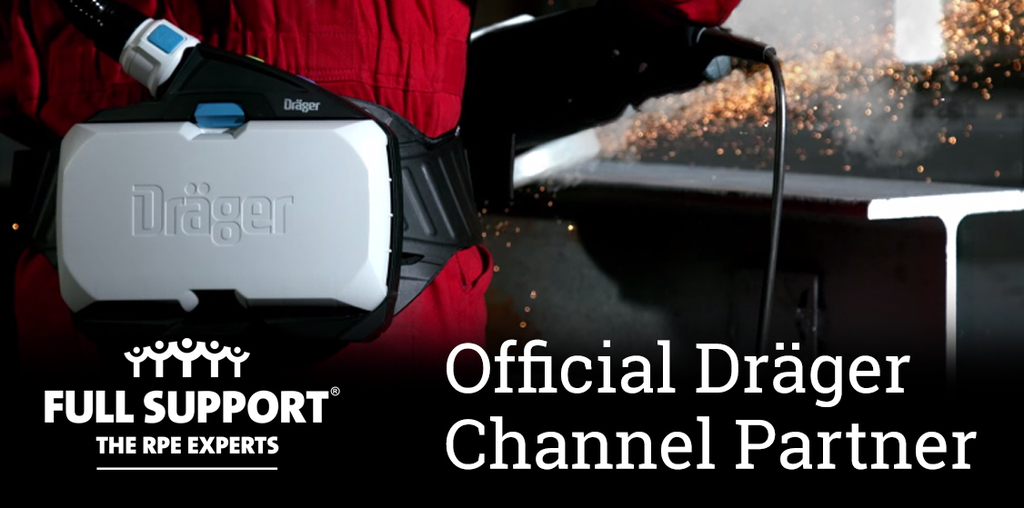 New scientific evidence from the International Agency for Research on Cancer showed that exposure to all types of welding fume can cause lung cancer alongside contributing to a number of other respiratory conditions such as occupational asthma, acute pneumonia and metal fume fever.
After reviewing the evidence, the Health and Safety Executive (HSE) have updated the UK control regulations to state that all welding should now have suitable control measures put in place to prevent exposure.
If welding cannot be avoided, local exhaust ventilation (LEV) should be used to remove fume at the source. If residual fume remains in the atmosphere, or if welding outside, respiratory protective equipment (RPE) should also be used.
But what RPE should you use?
The latest regulations for general fume protection specify that, when welding for less than an hour, a disposable FFP3 respirator or half-mask with P3 filters should be suitable with a minimum assigned protection factor of 20 (APF20). When welding for more than one hour per day powered air purifying respirators (PAPR) should be used.
Furthermore, additional filter protection may be required for controlling hazardous substances produced from the metals and gases used in the welding, such as chromium, nitrogen dioxide and ozone.
For its ease of use, customisability and compatibility with different filter types, Full Support, the RPE experts, recommend the Dräger X-plore 8000.
The Dräger X-plore 8000 is a robust, customisable and intuitive piece of respiratory technology that lets you do the job at hand without getting in the way. Featuring an advanced carrying system, automatic airflow regulator and practically maintenance free, the X-plore 8000 provides a flexible solution to challenging workplace conditions.
Compatible with Dräger welding visors, helmets, hoods and a range of filters, the X-plore 8000 kit is fully customisable. Once the welding is done, simply change the visor for a helmet and move on to the next job, all without the need for fit testing.
Saving you time and money.
As an official Dräger Channel Partner, , Full Support offer the total solution. Quality Dräger products at competitive prices and CPD accredited training from our regional fit2fit qualified educators.
For further information, or to book a demo, please get in touch with one of our RPE Experts today on: info@fullsupportgroup.com / 01933 672180 / www.fullsupportgroup.com/welding
OTHER ARTICLES IN THIS SECTION