ARTICLE
Hazel 4D becomes a registered EUMOS firm
03 September 2019
The European Safe Logistics Association (EUMOS) has certified that Hazel 4D has shown strong commitment to increasing transport and logistics safety and demonstrated sustainable efforts towards the EU objectives to achieve zero fatalities on the road by 2050.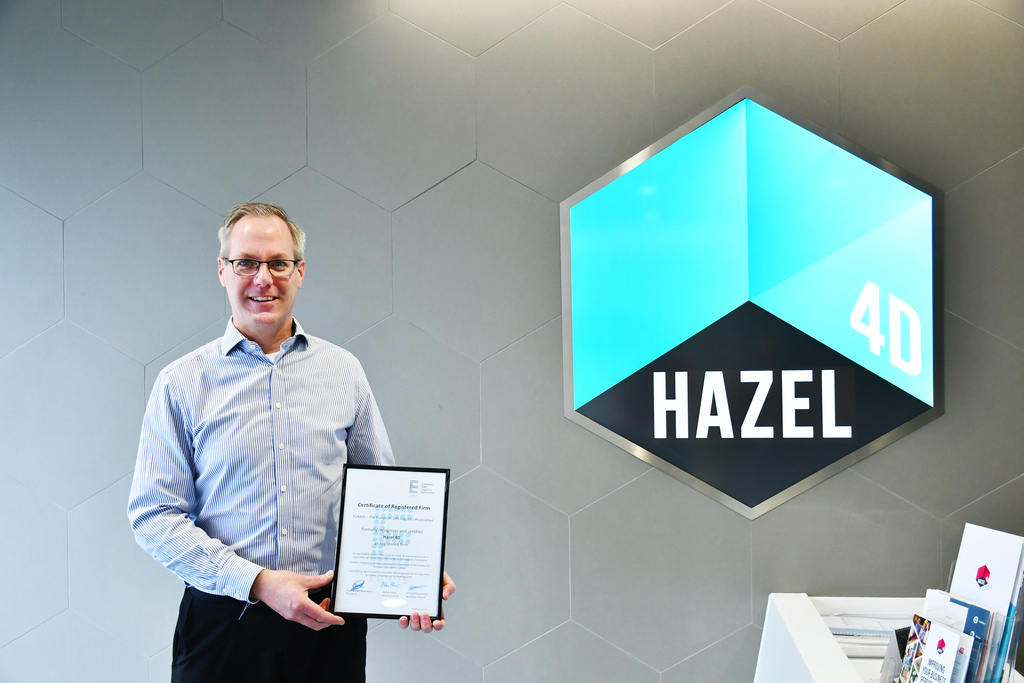 Hazel 4D is an expert in helping companies improve their pallet load stability in order to comply with the EU legislation around cargo transport safety. Its clients include blue chip companies, specialist manufacturers and high-street retailers.
The company's load stability consultations are designed to help companies properly secure their pallet loads for transportation and conform with the EUMOS 40509 standard and EU Directive 2014/17.
During the consultations, Hazel 4D's load stability experts visit customer sites to look at how their pallet wrapping processes can be improved. They help customers optimise their pallet wrapping machine settings in order to apply stretch film correctly and securely. Using a state-of-the-art mobile pallet load testing system, Hazel 4D checks the forces the stretch film is exerting on each load and tweaks the wrapping settings to fix any insecurities and improve pallet stability.
Hazel 4D recommends using Extremus Stretch Film, a high-performance puncture-resistant nano film that, when applied correctly, ensures the excellent containment of pallet loads of all shapes and sizes. As part of the consultation process, it trains its customers' warehouse operatives in the benefits of the stretch film and how to apply it correctly.
As well as helping customers make sure their loads are safe to transport, the consultations have significant environmental and cost saving benefits. Hazel 4D recently helped a large UK bedding manufacturer move towards the EUMOS standards by improving its pallet stability whilst reducing plastic film use by 48 tonnes and saving the company £93,900 on stretch film.
Kevin Oliver, technical sales manager at Hazel 4D, says: "Being a EUMOS registered firm demonstrates our passion for helping our customers do the right thing in the right way at the right price. By helping companies improve their pallet load stability and reduce their plastic waste, we're helping them protect the planet, their products, profits and people on the road."
MORE FROM THIS COMPANY
No related articles listed
OTHER ARTICLES IN THIS SECTION