ARTICLE
Pedestrian proximity warning system
29 May 2019
ZoneSafe, a pedestrian proximity warning and alert system that uses RFID technology, offers both people and asset protection solutions.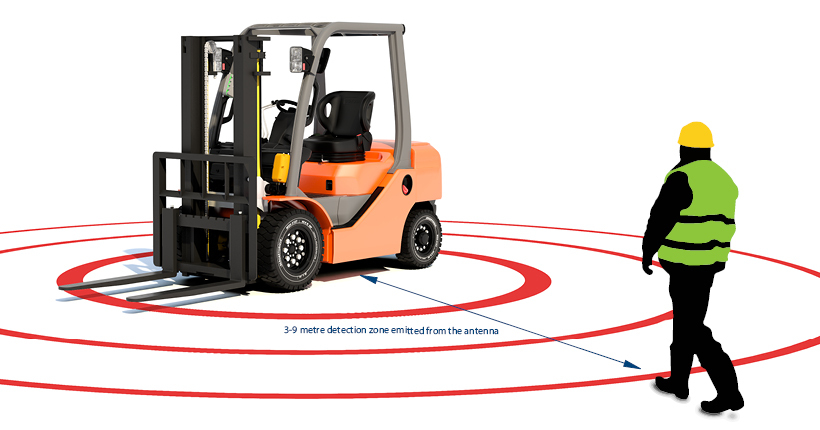 ZoneSafe can be used as a vehicle to person alert, a walkway and crossing alert, for asset protection, as a hazard alert, for access control and logging, and for door control and activation.
At the heart of each system is the proprietary ZoneSafe tag. The sealed unit, with integral battery, can be worn by personnel, fitted to assets or set around hazards.
Members of staff are assigned a tag, which is connected to all ZoneSafe systems and allows for safety and access protection within that company/area.
How does this work?
Using RFID technology, pedestrians wear an active tag, which is identified by the ZoneSafe system when entering a detection zone. This triggers an audible visual alert, warning vehicle operators of the tag's close proximity to the vehicle.
The active tag will also be detected by all other ZoneSafe systems. That particular member of staff can effectively walk within any of the zones, be it a walkway, door control or vehicle to person alert and the tag will immediately alert if that member of staff is in danger.
For further information, visit the company at Safety & Health Expo, stand SH3670, or visit the website: www.zonesafe.net
OTHER ARTICLES IN THIS SECTION