ARTICLE
High quality hardware training increasingly important
29 May 2019
With such a wide variety of hardware and smartware products on offer, adequate training is assuming an increasing importance, according to security expert, ERA.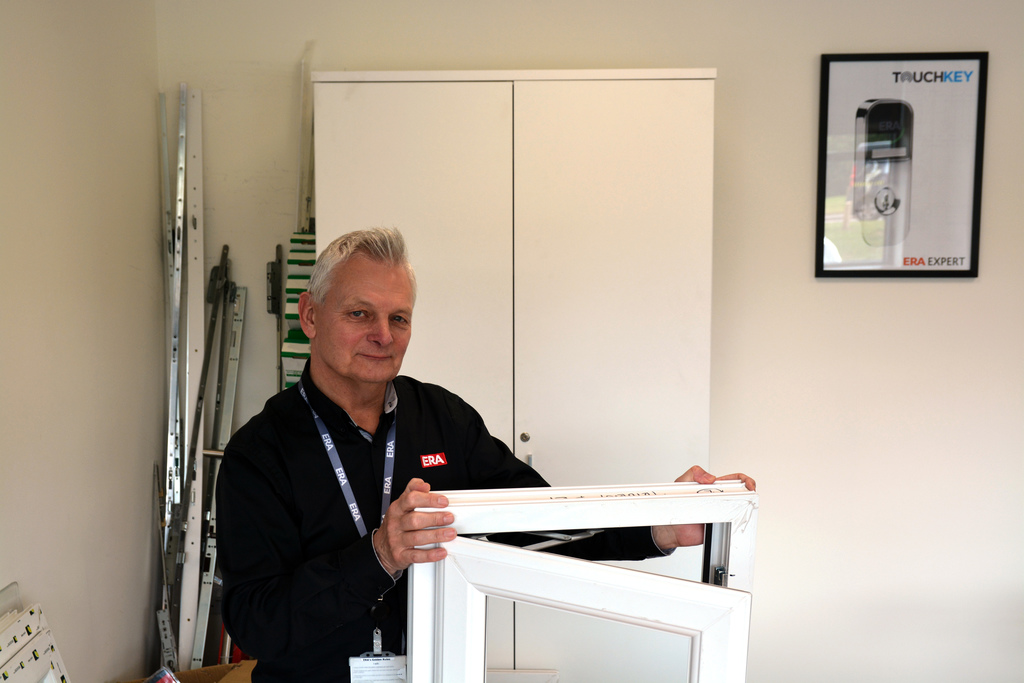 For fabricator and installer customers and for its own staff, high quality training underpins all of ERA's business functions. Paul Bentley,training & technical services manager, explains more.
External training
It is important to be able to 'arm' fabricators and installers with the knowledge and confidence to be able to use sales messages that are not simply price-led. Knowing about ease and speed of installation, what products go with what, how they may be adjusted, what a durable coating means, what a reputable guarantee looks like – these are all messages that help our customers to differentiate themselves from their competitors. High quality training on these and other areas ensures fabricators and installers can use this competitive advantage in order to grow their business. In addition, if they have any questions about any product, especially a new one, these can be handled at the outset far more effectively.
Product training is also all about developing our relationships with our customers. It is often extremely helpful when customers are introduced to a product for the first time, for them to be offered more in-depth technical training as well as the initial product introduction. This ensures that ERA understands more fully than ever the requirements of the customer, and the customer gets to maximise the potential sales opportunities presented by that product.
We are often asked for installation assistance by our customers. By providing training for customers on 'right first time' fitting techniques, we are able to reduce the need for their costly site call-backs. Our engineers are often to be found at the premises of our customers going through in a methodical step-by-step process the installation process of either newly launched products or products new to that particular customer.
Fabricators and installers are also increasingly making use of the extensive training facility at our new 135,625 sq ft headquarters on the i54 business park just outside Wolverhampton. Here we can offer a great mix of practical and theoretical training in both a classroom environment and more practically using the bespoke work benches. Customers receive a truly comprehensive training package through informative presentations, practical products demonstrations and practical applications. As far as we are aware, no other hardware supplier offers such thorough, formalised training.
In addition to the training carried out at customers' premises and here at our Wolverhampton base, we also offer a Technical Helpline, which is being very well used. Our customers regularly using the helpline for quick answers to a myriad of technical questions and interestingly, it's also heavily by homeowners who are looking for advice too.
Smartware
For those who have until now only offered the more traditional hardware and for whom working with smart solutions feels a little daunting, ERA's in-house panel of experts offers help and advice. The training suite is used to help customers to gain a full understanding of ERA's smartware range. As with the more traditional product areas we can offer classroom training, hands-on product experience in relation to real installation scenarios and the opportunity to ask as many questions as needed. Training also affords the opportunity of getting to know the smartware product manager and discussing new and upcoming technology.
In conjunction, our advice services have been expanded with the implementation of a new helpdesk specifically dedicated to the portfolio of smartware products. The team is on hand to answer queries and provide peace of mind for fabricators and installers as they familiarise themselves with smartware, also giving them a clear point of contact to refer their customers to for aftercare if they have any questions post-fitting.
Internal training
New sales people joining ERA are often surprised by the depth of the training given to our own staff. But we consider this to be a vital part of staff development. The training – again making the best use of our in-house training facility – takes the form of modules. For example, basic product training incorporates 20 modules to achieve what we call 'Level 1', and each module takes approximately two hours to complete. Again, this is all vital in order to help our staff, help our customers with product recommendations and solutions to grow their business without being reliant on a price-driven sales message. All of our training practices, both for customers and for our own staff are subject to ongoing development.
OTHER ARTICLES IN THIS SECTION