Arco launches 64th annual catalogue
06 April 2020
Since the launch of the first Arco catalogue in 1957, it has become the definitive product guide for the safety industry.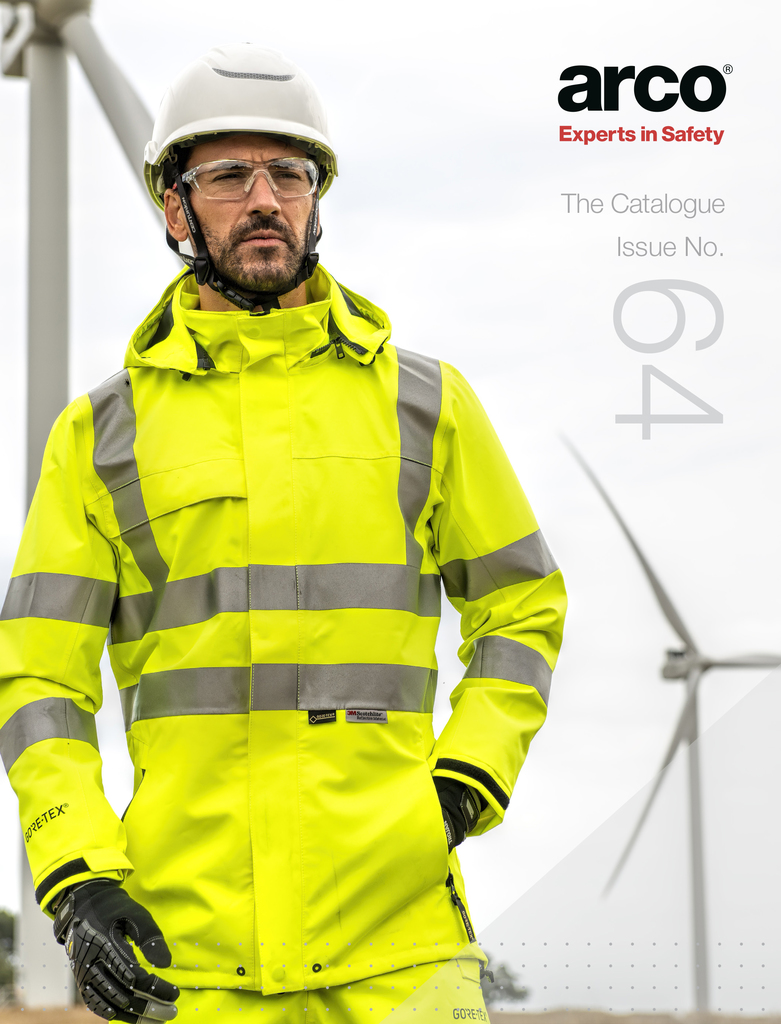 The latest edition offers the most comprehensive range of safety equipment, workwear, and workplace safety products, giving customers the best possible choice.
The UK safety expert Arco is dedicated to keeping people safe at work and is the qualified partner for businesses across all industry sectors, whatever the health and safety challenges business owners may face. The 900-page catalogue features new products offering the latest in innovation from Arco's own brands as well as specialist leading brands, with prices to suit every budget.
Arco has added new products across all categories including:
PPE
Eyewear: Arco's own brand and from suppliers Riley and uvex.

Head Protection: Centurion Kalis Dry Cooling Helmet Headband plus an updated range of helmets from new vendor ENHA.

Respiratory: Powered and unpowered fresh air systems.

Hearing Protection: Sync Wireless Electro and Impact headsets from Honeywell.
Weatherwear
Trojan base layers that feature Hydrobase fabric, boasting moisture wicking alongside a close comfortable fit, and Odegon Deo Tag providing odour-free properties.

Jackets, fleeces, a jumper and over trousers from Berghaus and the new Acadia II Thermal Jacket as well as the Contrast soft shell and gilet from Regatta.
Workwear
Includes an expanded collection of Snickers and Mascot workwear as well as Arco's own range of Trojan two toned polo shirts.
Safety Footwear
Lightweight and breathable Arco S1P safety boot and shoe are fitted with Orthosole insoles designed to complement the wearer's unique foot shape thanks to interchangeable arch pads.
Gloves
Gloves for a range of applications including the Skytech Radius which provides the wearer with cut resistance alongside thermal protection making them ideal for handling sharp objects in cold and wet environments.
First Aid
Hygiene
Tork skin cleansing products and V-TUF and Voom vacuum cleaners.
To ensure product quality, Arco conducts due diligence testing on its own-brand products, using its in-house UKAS accredited testing laboratory. The company is also taking the lead to drive improvements in quality standards across the industry. All of its manufacturers undergo ethical audits and Arco only works with vendors who share its values. Customers can be sure the products they buy from Arco meet the required standards and have been ethically sourced.
To get your copy of the 64th Annual Arco Catalogue visit www.arco.co.uk/catrequest
OTHER ARTICLES IN THIS SECTION