ARTICLE
Flood damage clean-up
30 April 2018
Flooding from burst water mains was more damaging and costly for many businesses than the Beast from the East big freeze that triggered it, according to national emergency cleaning company CleanSafe Services.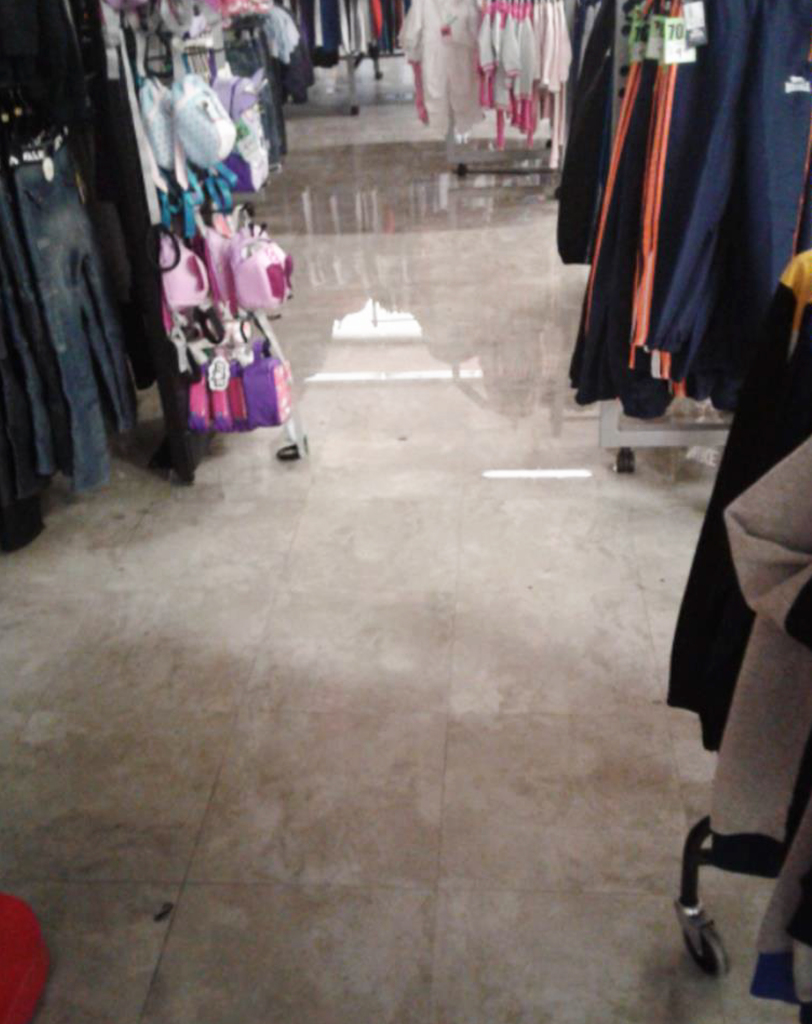 The company's specialist cleaning teams worked around the clock since the thaw started to support their customers' disaster recovery plans and enable them to keep trading where possible.
They have been mobilised to pump out floodwater, clean flood damage, and begin the drying process at retail sites as far apart as Manchester, London, Northampton, Blackpool, and Bath.
Birmingham and the Midlands were particularly badly hit. CleanSafe Services is working on flooding at sites in central Birmingham, Longbridge, Kings Heath, Solihull, and Halesowen.
Businesses calling for urgent help were mostly in the retail sector, including outlets from national clothing, sportwear and footwear chains. CleanSafe Services also delivered flood damage recovery support for one of the UK's most high-profile opticians and an international bank, both with properties hit by floods.
CleanSafe Services Director Martin Bull said: "We've assessed the damage and are seeking to help customers keep parts of their premises open for business as usual - obviously with health and safety considerations at the forefront.
"Every hour the disruptions and closures prevent retail customers from buying means significant lost revenue on top of the cost of repairs. This is why specialist flood recovery support is so vital for business continuity, to draw on technical expertise to clear and dry flood water as quickly and safely as possible.
"The week of unusually cold weather was a significant financial and operational burden for a lot of businesses. But for many, the recovery from the subsequent flooding could be more arduous and take even longer.
CleanSafe Services Manager Geoff Hodgkins said: "As soon as the sub-zero temperatures took hold we were aware that localised flooding from water main bursts could follow, and started putting plans in place to provide emergency support for our customers.
"Floodwater from water mains is initially clean. But if it is left to stand it quickly becomes polluted and is an incubator for bacteria and parasites, so may have to be treated as a hazardous waste.
"Mains water can also enter and surcharge sewers, causing sewage flooding, which creates an environmental hazard that must be contained immediately.
"We are working with facilities managers, insurance companies, building contractors and shop- and office-fitters on cleaning and drying the flood-damaged buildings.
Most of our commercial clients incorporate us in their disaster recovery plans to make it easier and quicker to call on our services, which helps ensure business continuity as far as possible.

OTHER ARTICLES IN THIS SECTION