ARTICLE
Diamond blades
23 January 2018
A diamond blade has been produced that is up to 16 times quieter than competitors.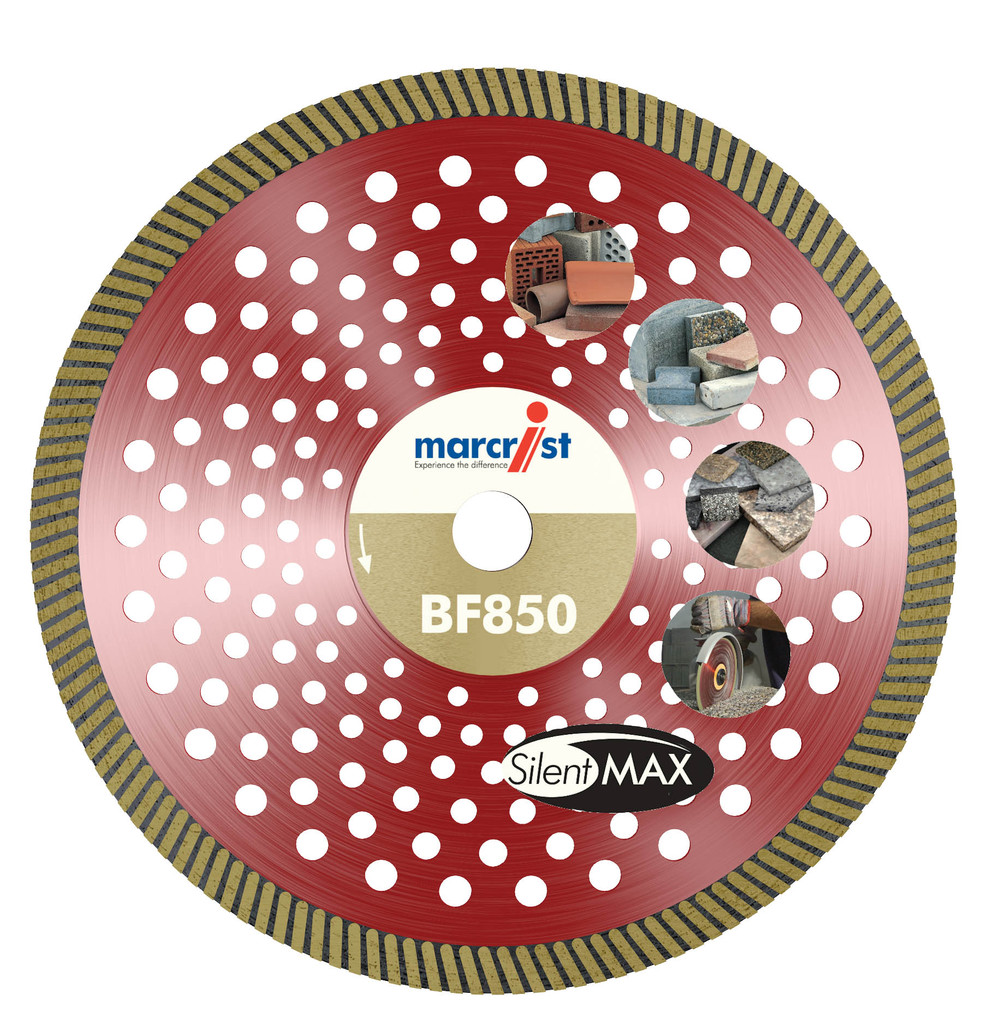 A common activity on any construction site is the use of diamond blades for cutting a variety of materials. A problem faced by many using the blades are the hand arm vibrations and the intense noise when cutting.
Marcrist International have not only developed a new, more effective, blade for cutting standard building material but also a significantly quieter one.
The BF850 SilentMax blade has been developed to minimise noise on constructions sites, not only for the user but also surrounding areas, the blade cuts quieter with maximum speed and precision resulting in a lower cost per-cut, the armoured blade core ensures maximum safety.
The BF850 SilentMax is a dry diamond blade available between the sizes of 115mm to 350mm to fit a variety of machines.
OTHER ARTICLES IN THIS SECTION