ARTICLE
High-tech workwear
18 October 2017
In a recent survey of over 1000 employees, carried out by research organisation Office Genie, more than one third (36%) of employee respondents cite increased productivity as a benefit of using wearable technology in the workplace.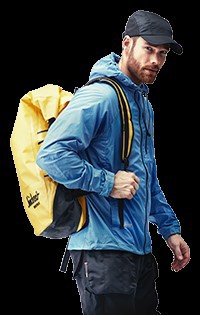 "We have shown that wearable technology is certainly a major factor in helping to ensure personal wellbeing on site,'' David Clark, managing director of Snickers Workwear said. "Our R&D goes on to show that the integration of wearables and high-tech fabrics in working clothes, does have a major influence on productivity."
As any athlete will tell you, when it comes to clothing, performance and comfort are closely linked. "In fact, an athlete's performance can improve by up to 26% through the use of the advanced 37.5 Technology fabric," Clark said.
"37.5 Technology started in outdoor clothing, expanded into lifestyle and sportswear, and now it's embedded into Snickers Workwear. The more comfortable our users are, the more productive they are likely to be, reducing the risk of mistakes and accidents."
OTHER ARTICLES IN THIS SECTION