Don't fall off the edge
19 September 2017
When protecting yourself at height while loading having the optimum handling and protection equipment is imperative.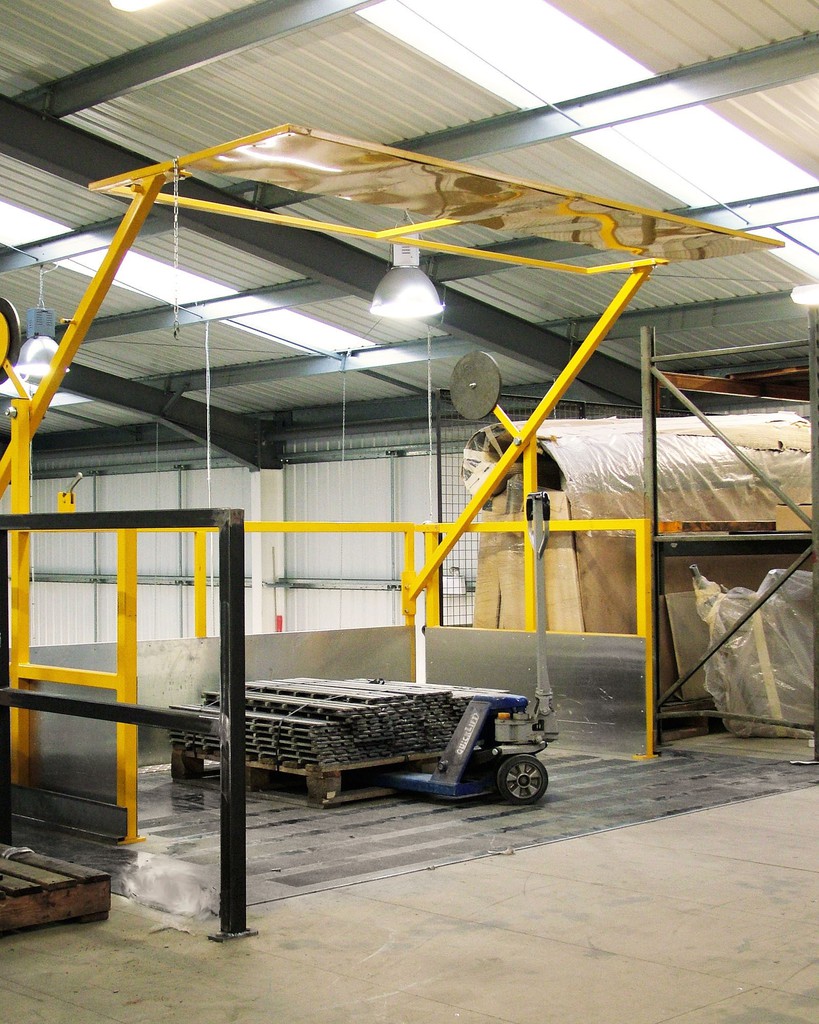 Ajax Pallet Gates have been designed for the ever-increasing demand in pallet movement and size. The construction of the gates provide the necessary all-round edge protection to prevent injury and create a safe working environment. They help eliminate the hazard of falls from height, which is one of the most common causes of injury in the workplace.
The Pallet Gates are British manufactured from mild steel and powder coated yellow to BS 08E51 or harsh galvanised to BS 729 for conditions. For hygienic and corrosive environments, the gates can be constructed from stainless steel.
The spring assisted gates are designed for easy manual operation and have a proven track record for being reliable when handling and storing materials onto mezzanine floors and high level platforms.
Ajax offer two styles: the Space Saving Roll Over Pallet Gate and the Large Loading Swing Arm Pallet Gate. Both have a counterbalance operation supported with a locking mechanism to hold its position. Both come in two widths to accommodate either single or double width pallet loads.
OTHER ARTICLES IN THIS SECTION