Responsive website
19 September 2017
Evacusafe UK, a leading innovator and manufacturer within the health and safety industry, has launched a 'Responsive' website.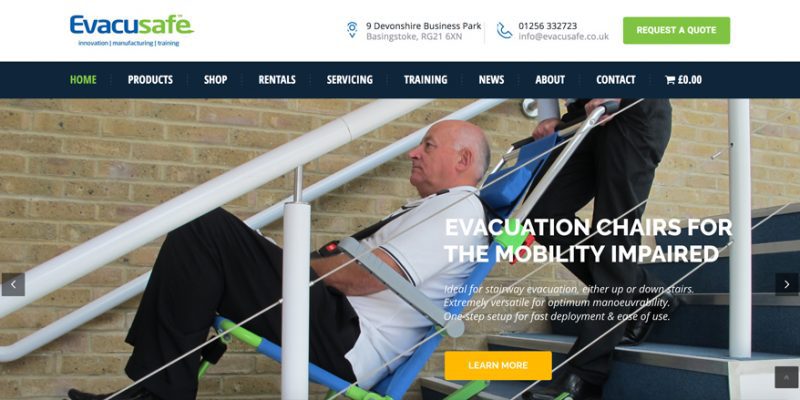 This newly redesigned website offers quick and easy access to essential information and features that offer a more comprehensive understanding of the company's emergency evacuation products and services.
Responsive websites are built using a technique which enables web content to be served in a way which best fits the device that is being used to view it. Therefore, whether you're using a PC, laptop, smartphone or tablet (such as an iPad), the new Evacusafe website will automatically adjust to fit your device in the most user-friendly manner.
In addition, the website has a clean uncluttered design, improved functionality and enhanced rich content focused on the company's mission to provide globally superior evacuation solutions. The website is located at the new domain address: www.evacusafe.co.uk.
Evacusafe's website will be updated on a regular basis with news of product launches, business activity, corporate milestones and events.
OTHER ARTICLES IN THIS SECTION