F-Crate wins packaging award
09 March 2017
Exporta Global's best selling F-Crate range has had a flying start to the year, having been recognised with a prestigious WorldStar Packaging Award and reaching 8000 sales.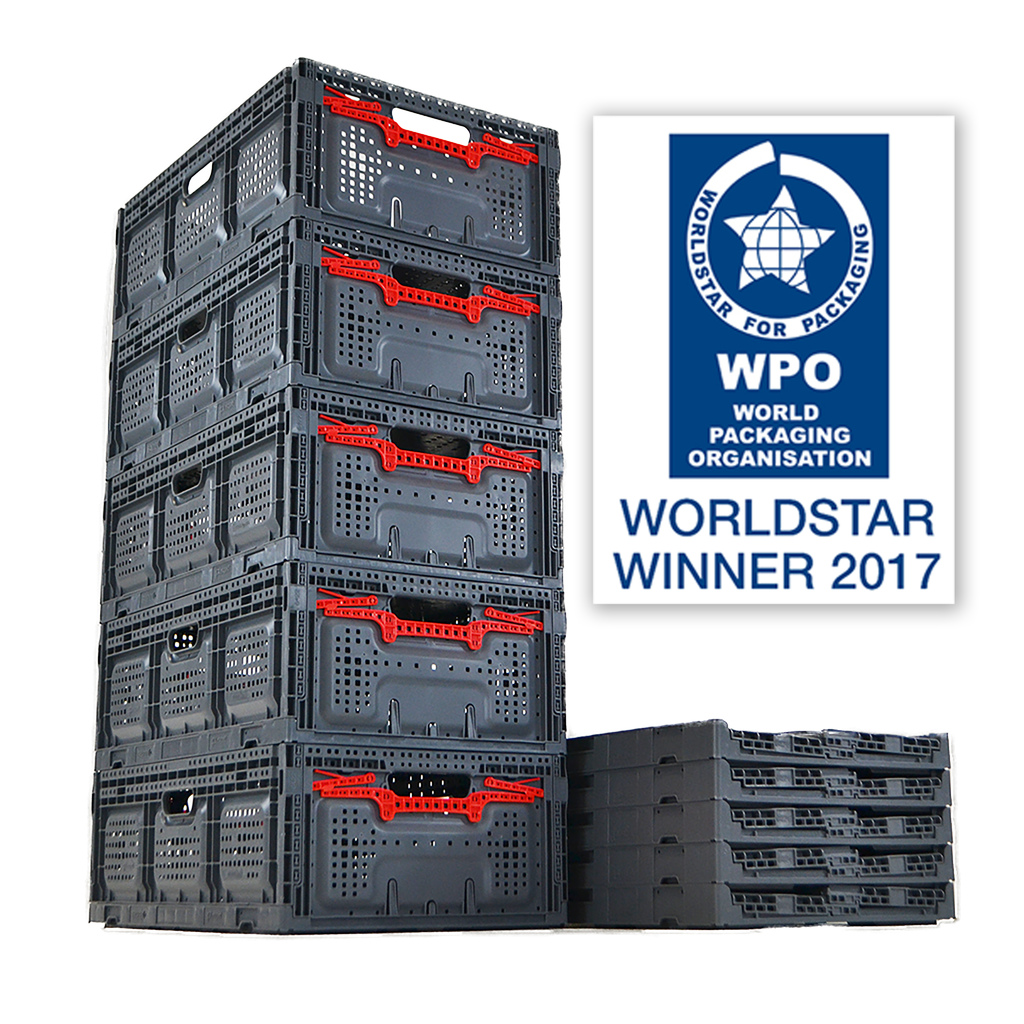 The WorldStar Competition is one of the major events of the World Packaging Organisation (WPO) and is the pre-eminent international award in packaging.
Exporta is the sole UK supplier of the award-winning collapsible crate range, which was launched in January 2016.
The F-Crate won an award within the Transit category of the WorldStar Packaging Awards. Its advanced design features including a unique locking mechanism, a high nesting ratio, ergonomic grip handles and quick assembly/fold down time made the range stand out in a highly competitive field.
Dale Paterson, Managing Director at Exporta Global, said: "Since we launched to the UK market last year, the F-Crate range has become a stalwart and very popular choice in Exporta's arsenal of quality products. We were very pleased to discover that the F-Crate range has received a WorldStar Award. We certainly feel it deserves this recognition and is credit where credit is due."
The product's obvious attributes have helped earn this accreditation have been reflected in the range's commercial popularity.
Dale added: "The new year has seen the range's sales surpass 8000, which is impressive for a product launched only a year ago. We believe the F-Crate's commercial popularity is due to its excellent design and its versatility. It is suitable for use within the food industry as well as across traditional industrial, supply chain and logistics sectors.
"We predict that 2017 will be an equally successful year for the F-Crate, as it solidifies its position as a core Exporta offering."
OTHER ARTICLES IN THIS SECTION