ARTICLE
Traditional steel range
07 March 2017
Modular handling and storage systems allow users to create ergonomic installations that require fewer and shorter movements to access, retrieve and replace a component or assembly than traditional working environments. These small savings contribute to improved productivity while reducing the risks associated with repetitive or unnecessary handling.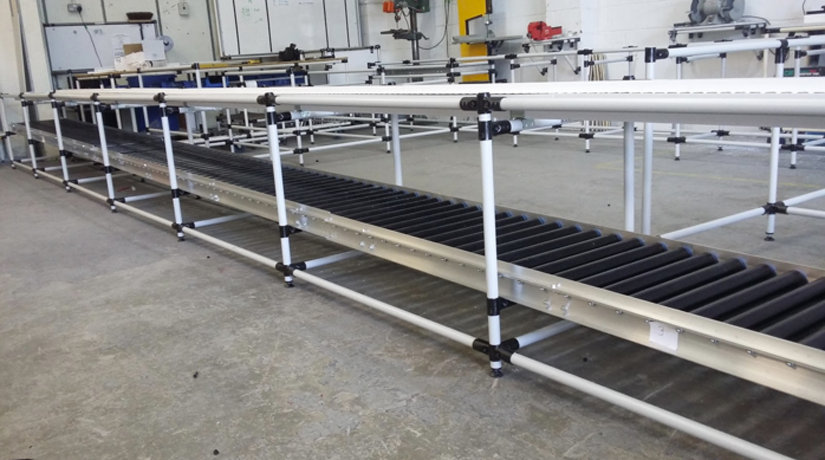 The Leantek Classic range is a traditional steel tube and bracket system, invented by Trilogiq. This has been the benchmark for manufacturing companies for almost three decades. Although composite systems are rapidly replacing steel in many scenarios, The Tube & Bracket Co continues to support customers using steel systems.
According to the company, manufacturers can accommodate a massive increase in workloads by installing new live storage racks built from modular components, with the project completed quickly and no delays in production.
Modular storage promotes low total lifetime cost of ownership because components are inexpensive and reusable. Making small modifications to your process or activity whenever required is easy to implement, so temporary modular solutions are also justifiable.
OTHER ARTICLES IN THIS SECTION