ARTICLE
Another first from SpanSet
28 February 2017
The innovative DSL2 – Dynamic Self Retracting Lanyard – the first in the market that beats the requirement of EN355 by a massive 50%!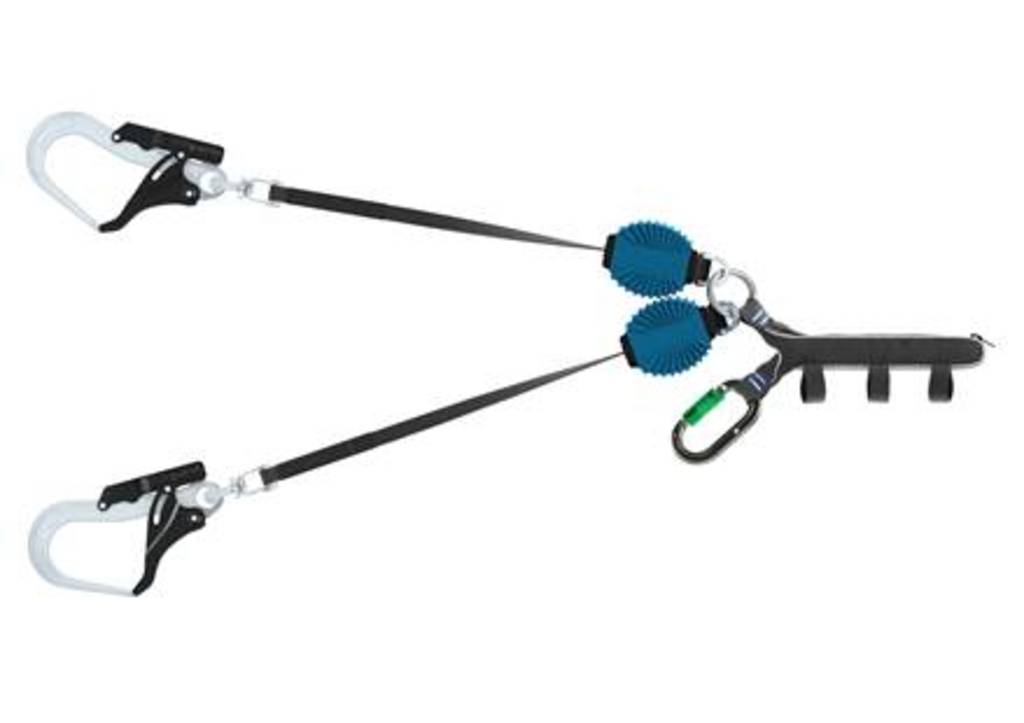 When developing a new product it is always nice to make a step forward, but it is quite rare to make a significant step the DSL2 does this. The first in the market that beats the requirement of EN355 by a massive 50% - taking nearly 2 metres out of the safe clearance height required by the user. It is also good when a product you develop changes your own view such that you would not choose anything else in the market.
The DSL2 is not only rated for 100kg users, but everything it can do for the 100kg user it can also achieve for users up to 140kg. When tested the DSL2 out performs other comparable products in the market even when they only use 100kg.
Like a traditional Fall Arrest lanyard it is available in a length of 2 metres for freedom of movement, but instead of being static the lanyard legs retract eliminating any slack from the system and making them effectively the shortest length you can use at that time.
The DSL2 changed the rules. It provides workers with full length lanyard for when they need it, but is only as long as they need it at the time.
Key Features & Benefits
The retraction of the DSL2 ensures that the webbing is held taut during use, reducing fall potential for trip hazards
Effective Fall Arrest Protection in areas with limited ground clearance
Reduced Overall Fall Distances by minimising free fall and provides less opportunity for a falling user to collide with obstacles and structures
Many falls will be so small that the user may not require rescue, but will simply be able to climb back to where they came from
Capable of arresting a fall before conventional lanyards would even become taut.
In summary it is just like a car – if we can ensure the user is travelling slower when we apply the brakes, then they stop sooner and with the DSL2 we can!
MORE FROM THIS COMPANY
No related articles listed
OTHER ARTICLES IN THIS SECTION