Powered stairclimbers
30 January 2017
With over 65 years' experience, Stanley Handling have an in-depth knowledge of limiting risk along with the means of machinery to deliver peace of mind to many health and safety professionals nationwide.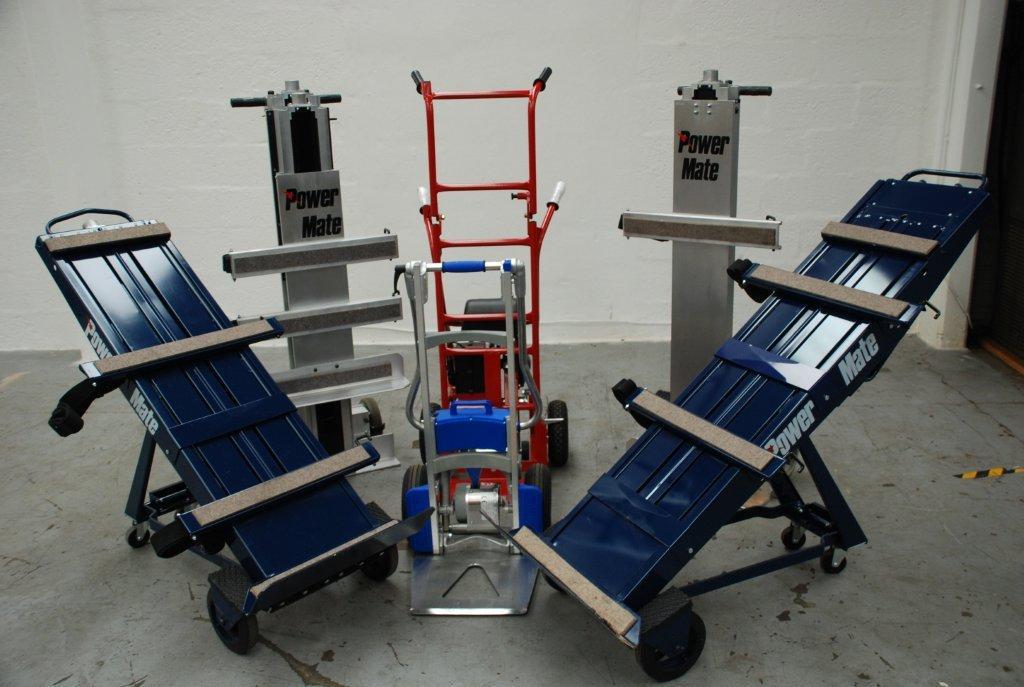 Statistics taken from 2016 from Health & Safety Executive reveal that UK businesses were ordered to pay fines totaling £38.3 million following prosecutions due to health and safety breaches, with a total average of 612,000 workplace injuries occurring every year.
For this reason, the Stanley range of powered Stairclimbers offers a solution to prevent manual handling injuries. Designed to easily manoeuvre heavy loads up and downstairs with minimum fuss, the powered Stairclimbers limit damage to the operator, product and premises.
The Health & Safety Event
Stanley Handling will be exhibiting at the upcoming NEC Health & Safety Event in Birmingham. The company will be located on stand J58, demonstrating the highly portable Stairclimbers with their different weight handling capabilities.
What to look out for
The smallest model available is the Stanley Sprinter, handling weights between 110kg-170kg. Lightweight and easy to use, this product is favourable for moving IT equipment and various white goods.
The Stanley SC Stairclimbers are brightly coloured red with the capacity to carry 310kg. These Stairclimbers are suitable for lifting fruit machines, gas cylinders and filing cabinets.
The PowerMate machines are the most powerful Stairclimbers out of the Stanley range. These Stairclimbers can carry a supreme 680kg and are perfect for transporting large vending machines and air conditioning units. However, these machines do differentiate slightly. For instance, the LE1 PowerMate machine has been designed with a moveable toe plate, giving an upward motion to move heavy objects onto surfaces.
Must have health & safety equipment
Stanley's extensive experience in providing handling solutions has attracted an array of business sectors over the years and continues to do so. The company says that the need to fulfill employers' obligation to protect the workforce from injury only further cements its place in the health and safety industry.
It added: "We are providing an accomplishable solution to an industry problem. Additional benefits to the machines consist of low maintenance costs, industry known LOLER certifications and cheaper labour costs, ultimately saving businesses bottom line."
OTHER ARTICLES IN THIS SECTION