ARTICLE
Model electric lift truck
09 December 2016
Anilox Laser Technology, a manufacturer of quality metal rollers and sleeves for print machinery, has chosen Lowestoft-based Nexen Lift Trucks as its preferred supplier for its new electric counterbalanced lift truck.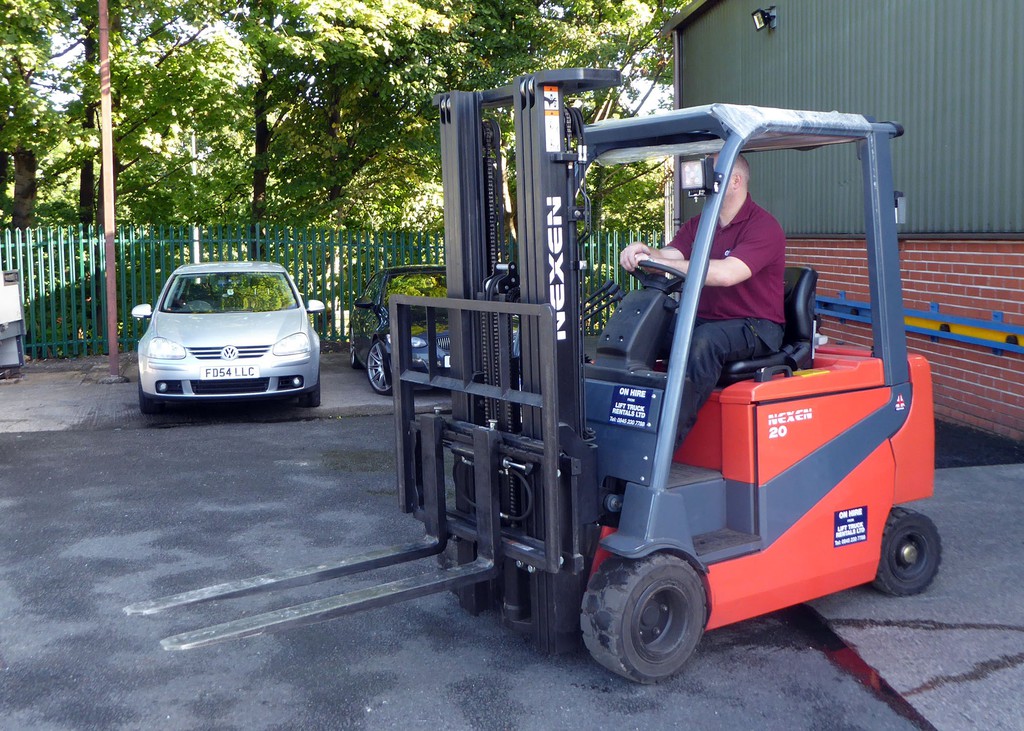 Anilox Laser Technology uses its fork lift trucks on a daily basis to handle pallets containing components that range in weight from 30 to 1,500kg and rollers and sleeves of various dimensions up to five meters in length.

Anilox's production manager Andy Duncan said: "Our existing, ageing lift truck needed replacing so we approached Nexen for advice and provided them with an outline specification that suited our requirements. They provided us with a brand new lift truck as a demonstrator through their distributor Lift Truck Rentals and we liked it so much that we stuck with it."

Having handed Nexen a specification for a predominantly warehouse-based lift truck, Anilox was offered a four-wheel FBX20 electric counterbalanced fork lift, which features a triplex mast and has a lifting capacity of 2,000 kg. Key features include impressive stability and productivity coupled with enhanced operator comfort and safety. The Nexen design team was tasked with designing a steer axle that would offer a significant reduction in turning radius and succeeded in producing a four-wheel lift truck that operates in a similar space to competitors' three wheel trucks.

The ergonomically-designed operator compartment provides Nexen's X-Range with a fully-floating and vibration-isolated driver cell featuring an adjustable steering column, allowing the operator to easily find a comfortable driving position. A single, pendant-mounted brake pedal and fully-adjustable suspension seat also provides the operator with optimum levels of comfort for prolonged periods of time. Additionally, Nexen's Smart Dash enables the driver to easily see the trucks driving position on the LCD screen.


OTHER ARTICLES IN THIS SECTION