ARTICLE
Durable LED lighting
18 April 2016
LED lighting technology specialist, Dialight has launched its new End-to-End Linear series, which it says provides the most durable and salt-resistant LED lighting solution on the market.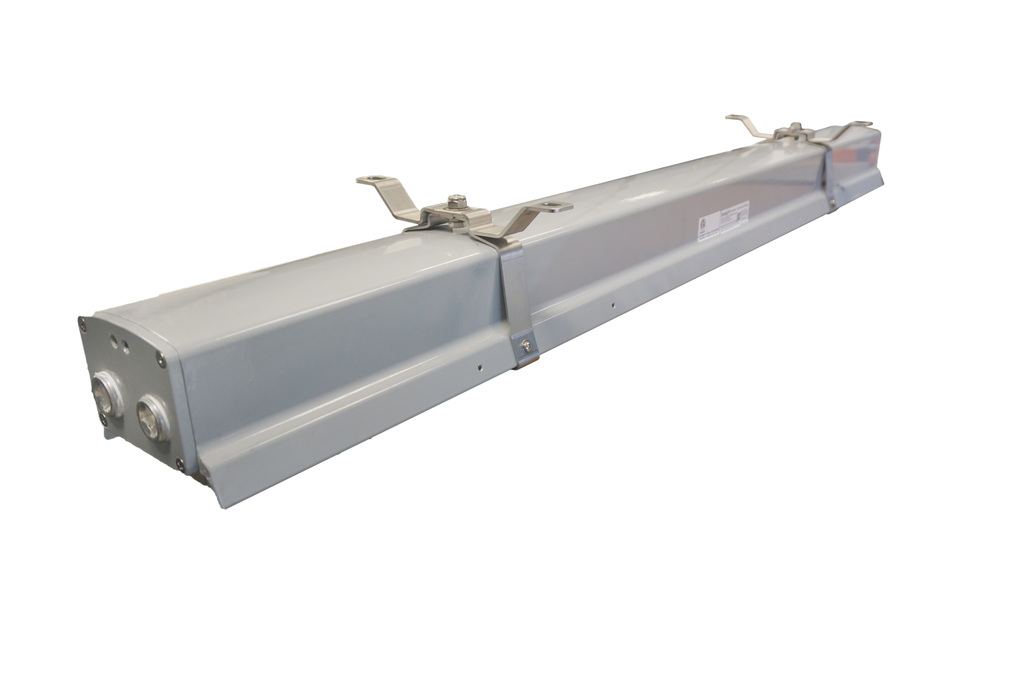 The system has been developed to replace conventional HID and fluorescent fixtures in a range of industrial applications, from petrochemical and heavy industrial manufacturing to food production.
Featuring a fully gasketed enclosure made from an extruded 6063 aluminum housing, the End-to-End linear series, which allows wiring on each end of the fixture, is said to offer the most ruggedised housing for long life durability against water, salt, dust and vibration. The IP66/67-rated fixture ensures resistance to dust and water ingress with the added assurance of UL1598/A rating that guarantees excellent corrosion resistance in marine and offshore environments.
Sealed, integrated wiring compartments on each end provide easy access for installation in low-profile applications and through-wiring capability supports multiple fixture installation on a universal 120-277V AC circuit.
"Virtually every conventional linear fixture has some weak link—an access cutout in the housing or a wiring port—that is an invitation for corrosion and decay. And, once it starts, there's no stopping it. The entire fixture begins to fall apart quickly," said Michael Sutsko, Dialight's Group Chief Executive. "We've solved that problem through our world-class material science development, a seamless extruded design and our signature high-durability LEDs and power supply to give our customers the most reliable, long-lasting LED linear on the market."
The End-to-End linear series light fixtures are available in 2-foot or 4-foot lengths to suit a wide range of illumination and mounting requirements, each with a minimum CRI of 80 for superior color fidelity. Lumen output ranges from 3,500 to 7,500 and up to 125 lumens per watt for outstanding energy efficiency and low-cost operation.
To learn more about the Dialight's complete line of factory-sealed LED linear products for industrial applications, visit www.dialight.com.
OTHER ARTICLES IN THIS SECTION