Washable cooling fabric
07 December 2015
Following on from its HyperKewl technology-based range of climate cooling apparel, TechNiche Europe has responded to customer feedback by launching HyperKewl+, a new, fully washable version of its HyperKewl fabric.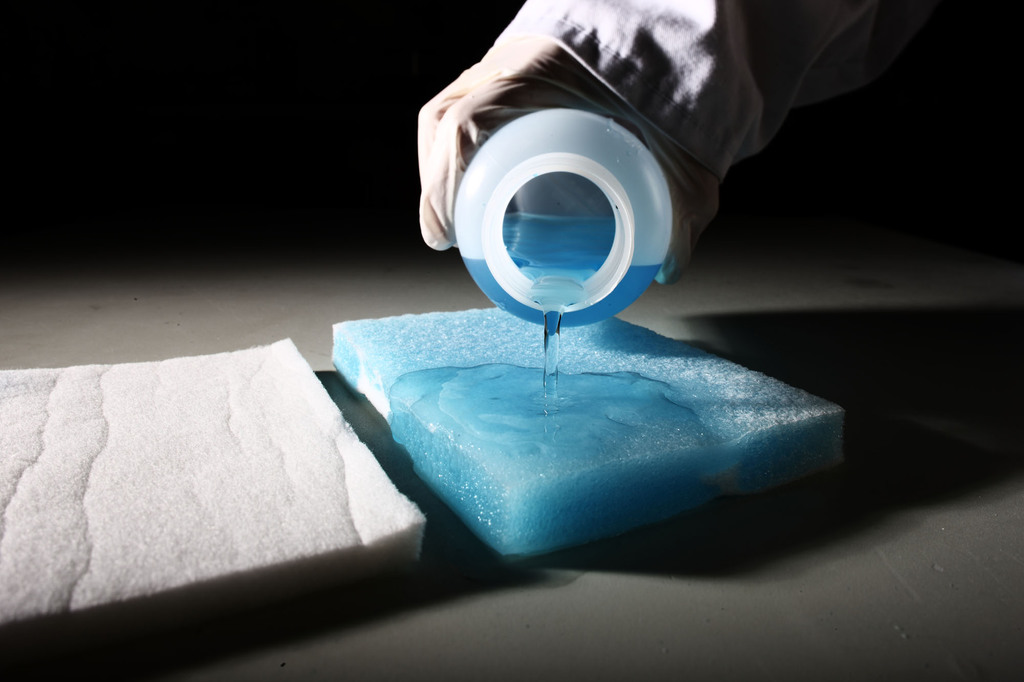 The new product debuted on the company's stand at A+A and is based on the properties of TechNiche Europe's HyperKewl technology, which utilises a unique chemistry designed to enable the fabric to rapidly absorb and store water for up to 10 hours of evaporative cooling. For HyperKewl+, this technology has been carefully fine-tuned to greatly improve the absorbency rate of the fabric. In doing so, products manufactured from it are now able to be machine washed up to 40 times without detriment to the crucial high visibility of the fabric, as well as improving the hygiene, longevity and value of the product.
"This development is the latest result of TechNiche Europe's on-going customer-centric approach to R&D," explains James Russell, Managing Director, TechNiche Europe & Australia. "The nature of the work at an industrial business means employees' clothes are likely to get dirty, be it from oil, paint or debris. This can damage the high visibility of the jacket, negating its purpose of keeping employees safe within hazardous environments. We developed the highly durable, flexible and hygienic HyperKewl+ to address this issue, which is the only one of its kind in the market, strengthening our position as the supplier of the largest range of cooling and warming apparel in Europe."
HyperKewl+ is being launched at A+A 2015 alongside a comprehensive portfolio of hygienic industrial clothing solutions based on cutting-edge cooling technologies. These include the company's flagship HyperKewl cooling system and TechKewl, a lightweight 'Phase Change Material' (PCM) system comprised of non-toxic carbon based liquid that freezes at 14°C and when inserted into specially designed TechKewl pockets within a vest, remains cool for 3-5 hours.
The TechNiche products can be found on Stand E17 in Hall 11 at the A+ A exhibition. For further information on TechNiche Europe's stand proposition and the company, please see the press release entitled 'Techniche Europe to unveil innovative climate control apparel at A+A 2015' and visit the company's website www.techniche-europe.com.
OTHER ARTICLES IN THIS SECTION