ARTICLE
New Mascot catalogue
07 December 2015
Mascot has launched a new catalogue with 436 pages featuring over 600 products – a record number.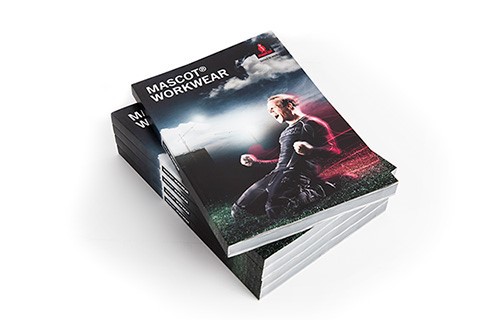 Three new ranges include Mascot Safe Supreme, Mascot Safe Light and Mascot Light, as well as new products to supplement the existing ranges. According to Mascot, the catalogue focuses on sublime durability, optimal freedom of movement and comfort in any weather. At the beginning of each range, a QR code and a link forwards the reader to a video of the featured products.
The recurring theme in this year's catalogue is Mascot celebrating its passion and enthusiasm for workwear. In the catalogue, readers get an insight into the company with quotes from employees highlighting Mascot's culture and passion for workwear.
Mascot's catalogue addresses a wide segment of industries, whatever it be construction, trade, service, industry, production, logistics or offshore. After each chapter, the products are compiled and categorised by colours, making it easier to choose products for your industry or company colour. Following the introduction of the ranges, Mascot presents the 'Mix and Match' concept; a tool to combine Mascot's products across ranges and colours to fit personal style and company requirements.
The catalogue also includes detailed descriptions of new and innovative materials such as PrimaLoft Black Insulation Eco, which Mascot uses in some of the product news. The new main catalogue from Mascot is an extensive overview of their products, all developed and manufactured with consideration for the quality statement Tested to work.
You can find the main catalogue from www.mascotworkwear.com/MainCatalogue




OTHER ARTICLES IN THIS SECTION