ARTICLE
Promoting blood flow
20 January 2016
KUMFI TOUGH from Blue Diamond Industrial Supplies is a premium high performance anti-fatigue vinyl sponge matting which is said to be proving its worth in many arduous environments.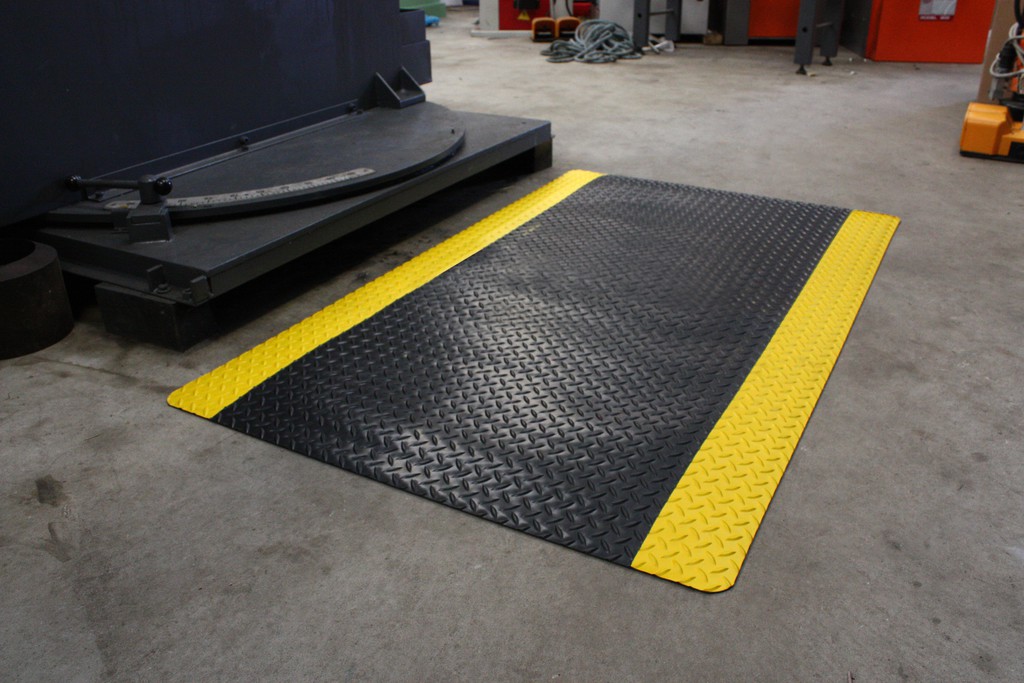 When used in airport security checking areas Kumfi Tough long-lasting matting is said to give impressive comfort and relief to hard workers doing long shifts on their feet.
Research has shown that anti-fatigue matting makes the body naturally and imperceptibly sway which encourages subtle movement of the calf and leg muscles. This promotes blood flow and keeps the blood from stagnating in the veins causing workers to feel fatigued.
KUMFI TOUGH is available in mats from 60cm x 90cm and in lengths up to 22.8m and 60cm, 90cm and 120cm wide in plain black or black with a yellow safety border.
OTHER ARTICLES IN THIS SECTION