Bag yourself a free sample
28 July 2015
If you've never used a waste collection bag or Low Level Order Picking bag (LLOP) to promote a clean safe working environment or you've been disappointed with bags that easily burst, need overly frequent emptying or are unsightly then it's worth considering the RAXSAX – 'Try Before You Buy' offer.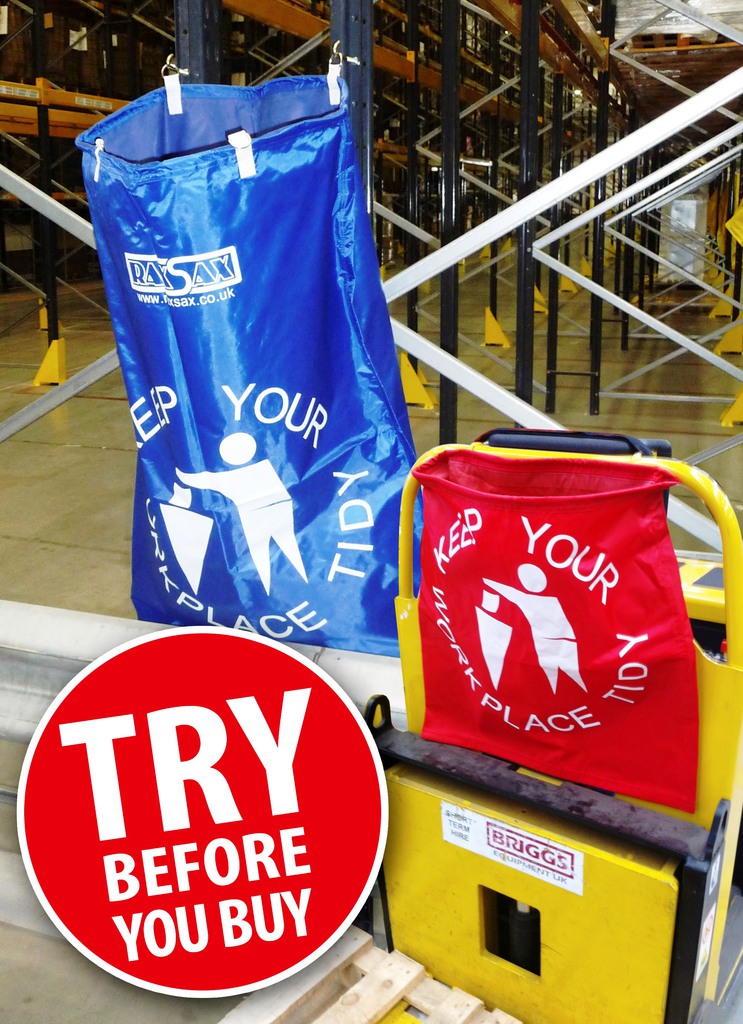 Raxel Storage Systems are offering a free RAXSAX sample of their heavy duty waste collection bag or Low Level Order Picking bag to businesses who want a cost effective 'green' alternative to plastic sacks that will assist their recycling of waste materials and be a positive step towards complying with BS EN ISO 14001.
RAXSAX heavy duty waste collection bags can be fitted easily on to racking, shelving or walls using either the steel j-hooks or elastic bungee toggles provided. Made from a woven polyester material, they create a strong and durable waste collection point that makes recycling easier.
The latest design of LLOP bag has been developed to fit on low order picking or reach trucks. Made of the same recyclable material as the RAXSAX heavy duty waste bags, they can be attached using High Impact Neodymium magnets which are stitched into the bag itself.
OTHER ARTICLES IN THIS SECTION