Safety light curtains
16 February 2015
The SICK deTec2 Core type 2 light curtain brings enhanced standards in performance efficiency, installation ease and reliability for PL c and  SIL 1 applications.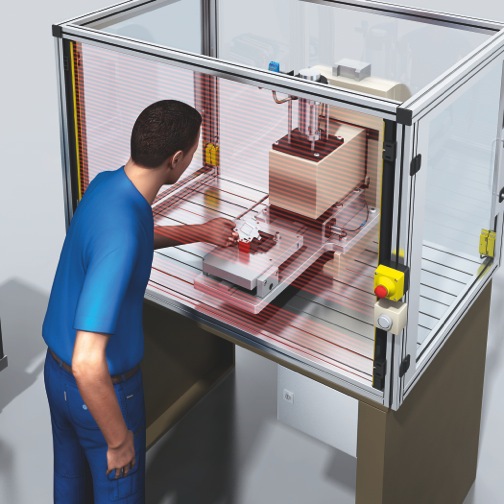 "As well as its new innovative bracket system and being able to operate down to -30 degrees, the deTec2 Core has no blind zones," Dr Martin Kidman, Sick (UK) safety specialist, says. "It is extremely easy and quick to set up and commission, without a PC, so the operator gets rapid protection against unsafe access whilst enabling ongoing efficient operation. For machine builders and systems integrators, the deTec2 Core is simple to include in the safety system design."
The SICK deTec2 Core offers protective field heights in increments from 300mm to 2100mm and a choice of finger and hand (14mm) or hand and person (30mm) resolution providing protection against operator intervention in accordance with EN ISO 13855 up to 10 metres. It also complies with performance level 'c' (EN ISO 13849), Type 2 (IEC61496) and SIL 1 (IEC61508).
OTHER ARTICLES IN THIS SECTION