ARTICLE
New RidgeGear product can save lives
27 November 2014
Height safety specialist RidgeGear has produced 'shock absorber' technology that incorporates a compact shock-pack and the company's Kinetic 'tear' webbing, as part of a new tool lanyard range.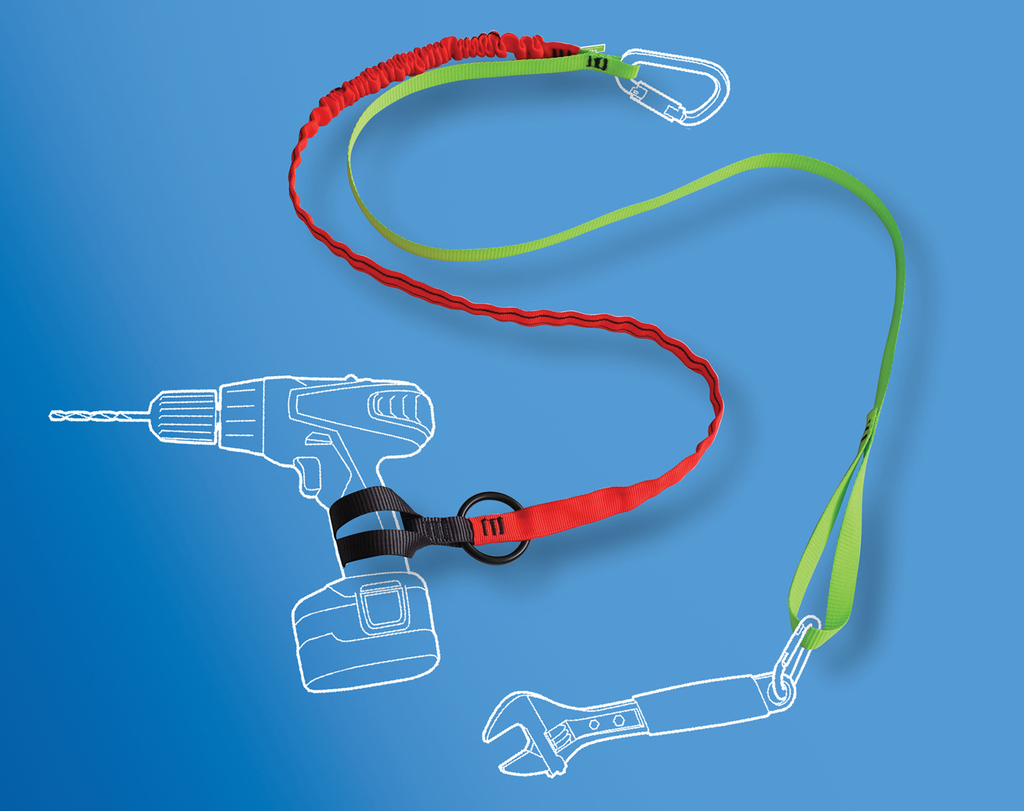 According to RidgeGear, inhouse research & development revealed how the shock absorber equipment decreases the force exerted on workers who drop heavy tools, as well as almost eradicating the dangerous 'bouncing' effect when a tool is dropped.
Tests at the firm's site in Leek, Staffordshire, are said to show that a 10kg tool develops a weight of 300kg when dropped from a height of 2.5 metres, using a standard tool lanyard. However, when the same test is carried out using the shock absorber tool lanyard, the tool weighs only 70kg at the end of the drop.
Andrew Clemmet, CEO at RidgeGear said: "Using technology from our fall-arrest lanyard range, the tool lanyard substantially reduces the risk of workers being pulled off a ladder or platform – a common cause of serious injury and fatality in the workplace. Designed and made in the UK, all our tool lanyard products can fit virtually any existing tool, using a wide range of connectors, without the need for altering or compromising the tool. In addition, the lanyard can be retrofitted and is coded and labelled for weight capacity of various tools."
The tool lanyards come in three different ranges: Standard high quality flat webbing for basic tool restraint; a unique type of elastic webbing lanyard with energy absorbing properties; and Shock Absorbers made from Kinetic webbing or incorporating a compact shock pack.
OTHER ARTICLES IN THIS SECTION