ARTICLE
LED high bay
23 October 2014
LED lighting technology specialist, Dialight, has launched a new CE compliant and UL-certified Vigilant LED High Bay fixture with integrated controls and cloud based monitoring.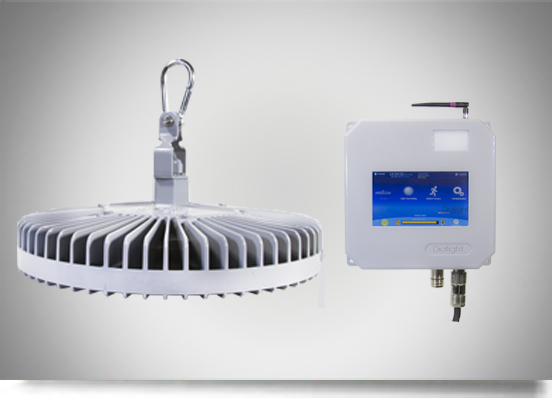 Designed for industrial applications, at 125 lumens per watt, the new Vigilant fixture is the latest addition to Dialight's portfolio of cloud based smart controlled LED lighting systems. The product offers remote monitoring capability and only utilises lighting when and where it is required.
Equipped Vigilant fixtures range from 11,000 to 26,500 lumens and the entire system is covered by Dialight's 10-year full-performance warranty.

 Following many LED industrial lighting innovations, the new Vigilant with built-in controls has an installed base of more than 300,000 fixtures worldwide.
Roy Burton, group chief executive of Dialight, says: "With both non-hazardous and hazardous location certified products available, including our exclusive Class I Div 2 certified controls, Dialight is setting the stage for the future of LED lighting technology for the harshest applications."
OTHER ARTICLES IN THIS SECTION