Bespoke access
05 June 2014
When the Small World Brewery in Shelley, West Yorkshire wanted to gain access to a two metre high malt store they chose a bespoke vertical access ladder from Ladderstore.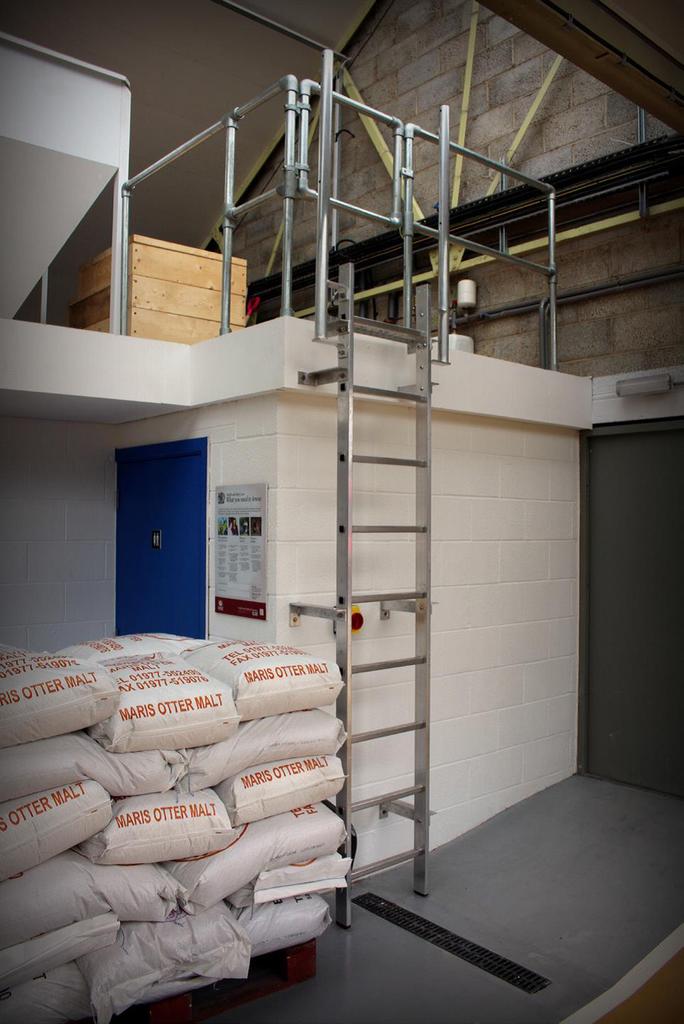 Ladderstore can manufacture and supply bespoke vertical fixed access ladders to give safe and secure access to any raised elevation.
Designed and manufactured to meet the most recent British Standards (BS 4211:2005) all vertical ladders can be constructed with either a safety cage or, where a hoop arrangement is not suitable, a fall arrest system can be fitted.
All ladders are constructed, as standard, from mill finish aluminium. Ladder materials and finishes can be altered to suit almost any specification with options available in steel, powder coated aluminium and now even glass fibre for complete corrosion resistance and no electrical conductivity.
RELATED ARTICLES
No related articles listed
OTHER ARTICLES IN THIS SECTION