ARTICLE
New heights of safety
28 January 2014
SSI Schaefer's automated pallet shuttle system, Orbiter, employs what is said to be a unique power technology and incorporates new safety concepts recommended by the European Factory Safety Association.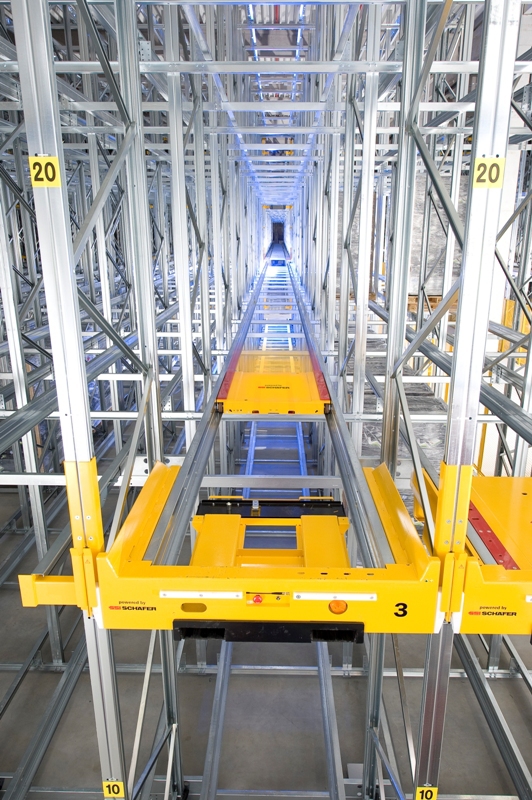 Setting new standards for pallet storage solutions, the Orbiter uses a new concept for pallet transportation within racking channel storage systems and consists of a satellite shuttle with a portable docking station.
When the Orbiter is required for use in a specific channel, a fork-lift places the docking station – fitted with fork pockets – in the channel's aligning flanges in the rack face. At this point the docking station plugs into an in-rack integrated power supply, which in turn provides the charge for the Orbiter every time it docks with the station. Batteries are not required.
Using an RF remote control unit, the forklift operator directs the shuttle to position or retrieve pallets and to perform inventory counts without the need for operators to enter the racking.
The Docking Station and Orbiter communicate with each other using light sensors. If the light beam is broken by material, or by an operator straying into its path, the machine stops immediately. The components are 'high viz' yellow and have flashing light indicators to warn staff of their presence.
OTHER ARTICLES IN THIS SECTION