ARTICLE
Wipers for every task
17 November 2013
Tork manufacturer SCA offers a range of cloths and wipers for the automotive workshop and body shop which protect and clean hands as well as being suitable for a range of tasks.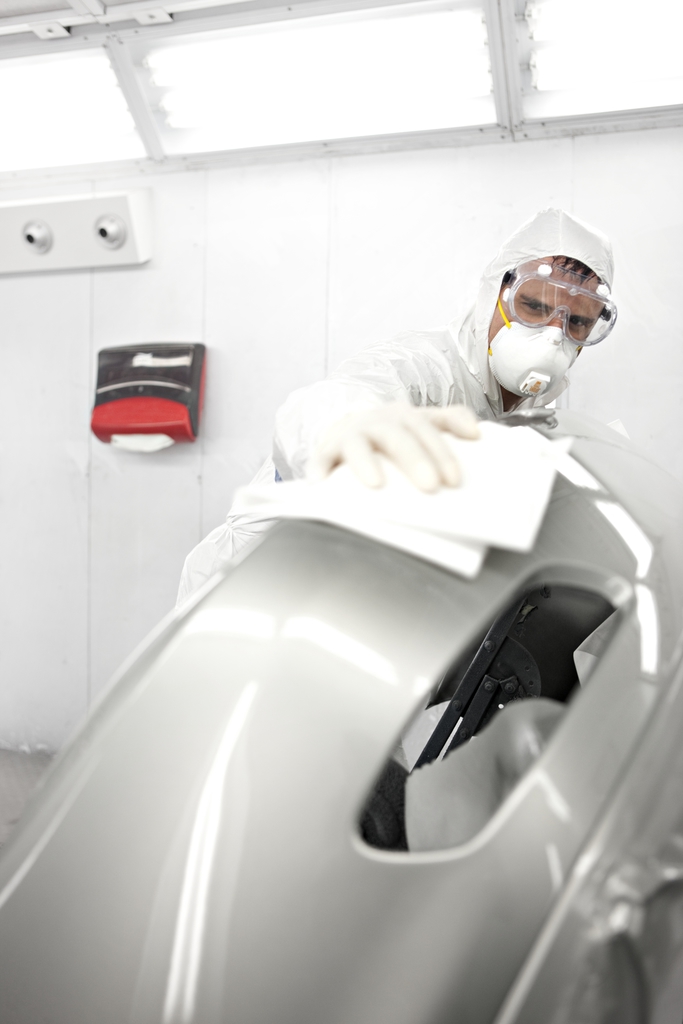 Tork Polishing Cloth is highly suitable for polishing a vehicle's paintwork since it is a soft and flexible cloth with a structure that enables it to spread the polish evenly over a surface and then lift it off again without leaving any traces.
Tork Preparation Cleaning Cloth has been purpose-designed for precleaning, and it is tear-resistant and virtually lint-free.
Tork Industrial Heavy-Duty Cleaning Cloth works well when components and engines need to be cleaned since it will clean rough surfaces without linting or tearing. The cloth will not break up when used with solvents and it is also bulky, which means it will protect the hands from metal scraps.
Also designed for cleaning engines and components is Tork Industrial Cleaning Cloth. This soft and flexible cloth prevents scratches on the surface and can be used for cleaning away oil, grease and dirt.
Tork Heavy-Duty Wiping Paper absorbs oil and grease. And for windscreen cleaning an abrasive paper Tork Wiping Paper Plus wiper won't leave behind smears.
Tork Reflex Single Sheet Centrefeed – which is new to the Tork range – is ideal for general-purpose wiping and hand cleaning. This system helps to cut consumption since the dispenser gives out only one sheet of paper at a time.
OTHER ARTICLES IN THIS SECTION